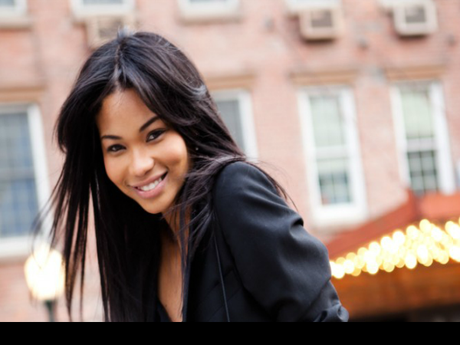 Hello Fabs !! I hope all is well and that you are staying stylish as usual. I was doing my usual fashion rounds and I came across an article in The Sunday Times about diversity in fashion today. The Sunday Times was interviewing Chanel Iman and she had some very frighting things to say . When asked if fashion has a problem with race, she says:
"Yeah, most definitely. A few times I got excused by designers who told me 'we already found one black girl. We don't need you anymore.' I felt very discouraged. When someone tells you, 'we don't want you because we already have one of your kind, it's really sad." ..
Really ....in this day and times you have designers that would put out such ignorance had me livid , literally ! She did give credit to some designers breaking that are changing that ridiculous stereotype : "I appreciate designers making a strong statement that black women are beautiful. Black women like fashion. And when there's more diversity on the runway, it makes our world more inclusive."
So I wanted to touch basis on tghis topic with my readers because I was able to see alot of fashion shows this year and I saw a lot of diversity this season , not at the bigger fashion shows but at the other fashion weeks that are coming into fruition . So I ask is it just New York, Milan, Paris and London that Ms. Chanel is speaking ? True , I did notice that a lot of Paris Fashion Week shows had little to no black girls, asian , or whatever else there is not walking in these fashion shows. Case and point Alexander McQueen Fall 2013 had no black girls walking but they had only 5 or 6 looks. Total. In my opinion Chanel Iman needs to visit more designers besides Gucci , Tom Ford and Balenciaga. My point is I see more diversity on the runway because I visit every fashion week that I can . New York , Paris, Milan and London are not the ONLY fashion weeks being held. Branch out. I understand that Chanel Iman is at a LEVEL where she has built a career on working high end luxury brands . Why not branch out to these different fashion weeks being held around the country . Birmingham Fashion Week had TIBI present and isn't TIBI a pretty big name in fashion ? So they tell me ............
Until Next Time
fierce and luv ..............♥