Dear Readers:
I think many of you know that I'm currently studying for my Champagne Master Level through WSG. One of the greatest joys of learning about Champagne is drinking it.
All the better reason to join fellow champagne lovers globally this Friday, October 21 2016 for the Seventh Annual #Champagne Day, hosted by the Comité Champagne 
It's easy – just follow this link to find a celebration near you.
Or create your own, wherever you are in the world.
Feel free to post your #ChampagneDay images on Instagram  @binnotes if you'd like a shout out on social media.
Nothing says celebration more than Champagne…what will you be drinking?
Enjoy this day, and cheers!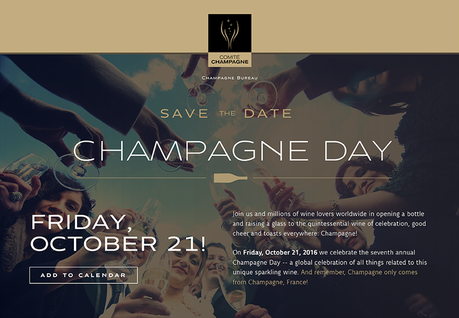 Copyrighted 2016 binNotes | redThread™. All Rights Reserved.