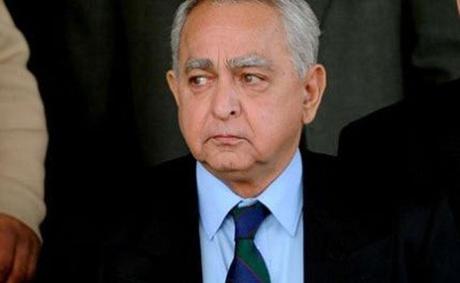 The Supreme Court of Pakistan on Thursday issued the contempt of court notice to Chairman National Accountability Bureau (NAB) Fasih Bokhari over the letter he wrote to President Asif Ali Zardari.
While hearing the Rental Power Projects (RPP) scam implementation case today, the apex court reviewed the letter written by chairman NAB to Zardari and summoned him to appear before court on February 4.
Headed by Chief Justice Iftikhar Mohammad Choudary, the three-member bench stated that Chairman NAB hurdled in court's work and tried to scandalize and weaken it. The court said by writing the latter, NAB chief has created the circumstances for the hindrance in the general election.
The court barred the civil and military institutions from taking an unconstitutional step making the letter base, adding the parliamentary system was working according to the constitution and law in the country.
The order said that the next general elections should be held on time and according to the constitution. The court also warned against any potential action against he judicially and said the contravene of constitution or any unconstitutional system will not be accepted.