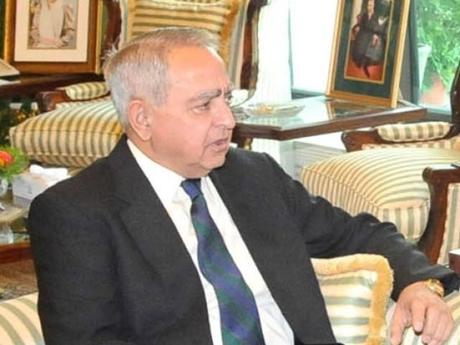 Admiral (R) Fasih Bukhari, the chairman of National Accountability Bureau (NAB) Fasih Bokhari, has dismissed the news regarding his resignation, saying he has hasn't resigned and didn't has intention to do so.
A British news agency on Tuesday evening had reported that Fasih Bukhari has tendered his resignation following the Supreme Court's orders to arrest all the accused in Rental Power corruption case which includes sitting Prime Minister Raja Pervez Ashraf.
It is pertinent to mention that no sitting Prime Minister has been arrested in office except by army in Pakistan.
It is pertinent to mention that while directing NAB to arrest accused of Rental Power scam within 24 hours, the chief Justice Iftikhar Muhammad Chaudhry had remarked that if someone leaves the country, chairman NAB will be held responsible along with his investigating team.