We can thank the fashion icon Coco Chanel for this chain trend. This must have bag made its first debut in 1929. Coco as you might know her, was never traditional. She found ways to always keep her admirers on their toes. It was her frustration with the clutch that put her at the forefront of designing a bag that she could carry on her shoulder. I think we can all relate to the necessity of having our hands free, especially when shopping. Amazingly, she looked to the men in a uniform (the army) to inspire her for the bag that we now know today as the Chanel 2.55
More interesting facts about this bag:
- The lining is burgundy representing the color of the uniforms at the convent where she was raised.
- There is a zipper compartment at the inside of the front flap. This is where Chanel is rumored to have stored her love letters in her original bag.
- The backside has a back outside flap to store money.
- Coco recognized that the modern woman needed to have their hands free while attending social functions, so she designed a double chain shoulder strap, this was somewhat common in lower market products, but was rare in luxury brands at the time. The chains were attached by leather threaded chain inserted though eyelets.
- The bag originally came with a front lock called "the Mademoiselle Lock" (in reference to Coco Chanel never marrying).
- The quilted diamond pattern on the exterior is said to be inspired by; jockeys' ridding coats, the stained glass windows of the abby at Aubazine, and the cushions in Chanel's Paris apartment.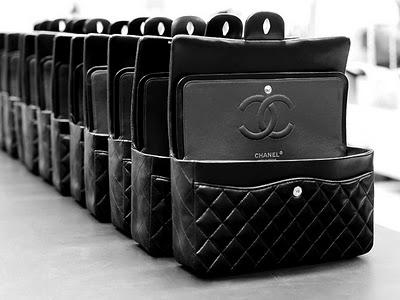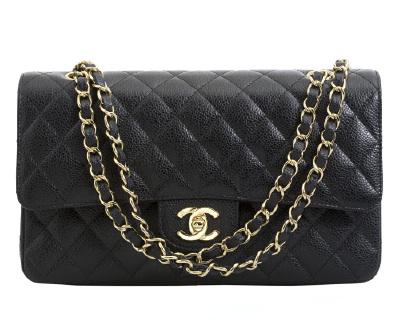 As the trend evolved over the year, see what other luxury bands are saying about chains: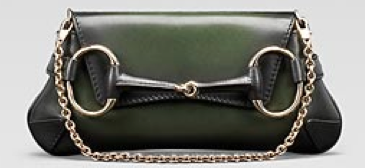 Gucci: re-released their 1920's bag this year... hummm, how convenient. 

Prada Spring 2012 campaign: I love the evolution of the chain here
Now, looks from the
Cheepway
: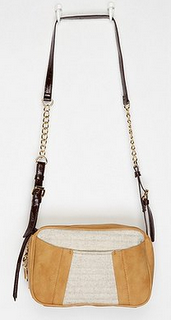 Urban Outfitters for $89.00
click here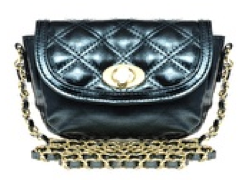 ASOS for $27.27
click here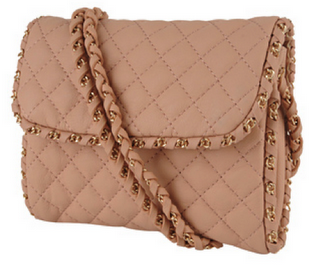 Forever 21 for $22.80
click here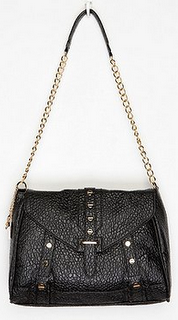 Urban Outfitters for $85.00
click here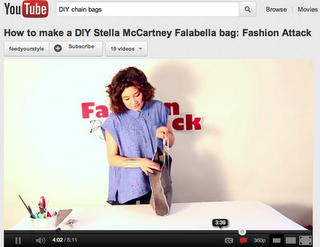 And for those of you who are a DIY kinda gal; check out Fashion Attack on youtube to see how to make one for yourself. Looks fairly simple and is a great versatile bag.
click here
xo, 
L