In case you needed another reason to head up Highway 17 to Mattawa this summer, the lineup for the 2016 Mattawa Voyageur Days just got a little stronger, this morning the lineup for the Friday's country night was announced.
First came Saturday's rock night a few months ago which saw Vince Neil and The Glorious Son's added to the bill and today they followed up with Friday's country night sponsored by our friends at Country 600 CKAT, North Bay's Best Country. Our good friend Chad Brownlee will be co-headlining the night with veteran Canadian country favourites Doc Walker with an opening act still to be announced.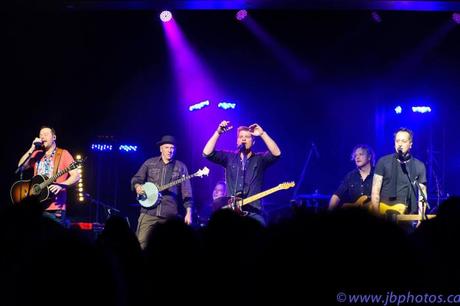 Doc Walker - photo by James Benet JBPhotos.ca
Mattawa Voyageur Days takes place July 22 - 24, 2016 at beautiful Explorer's Point in Mattawa, Ontario. The event was recently named to the Festival and Events Ontario list of Top 100 Festivals in Ontario for the 8th consecutive year.
Also on the lineup for the weekend are Alan Doyle, formerly of Great Big Sea, and Devin Cuddy who both take to the stage on Sunday night to cap off the weekend's festivities.
Tickets for the event are $50 in advance and $55 at the door, children 10 and under get in free. If you live in the Mattawa / North Bay area tickets can be purchased at all Scotiabank & Caisse Populaire locations. If you would rather purchase by phone you can call 1-888-267-4222 (7 days a week 9am - 4pm EST)

Field Service Tech by day, Live Music Nut by night! My family and I call the Thousand Islands region of Ontario home. I'm a blogger, social media geek, tech, and live music fanatic. I founded Sound Check Entertainment in 2010 to help promote festivals and emerging artists from across Canada and the world! I now act as festivals liaison, manage media relations and, of course, cover events in the National Capital region. I'm also a diehard Habs fan but Sens fans fear not; as long as they aren't playing against my Habs I cheer just as loud for the Sens.