One thing I haven't mentioned in awhile is my volunteer time at Whispers of Hope Horse Farm. Whispers is a therapeutic riding facility that offers riding to mentally and physically disabled children at no-cost. The director, Mary Elizabeth, has such a big heart for these children, and seeing how much joy riding brings them, it would be hard not to.
I grew up riding horses, taking lessons, and showing, but at some point in my high school years, I began to focus more on softball and was recruited to play in college.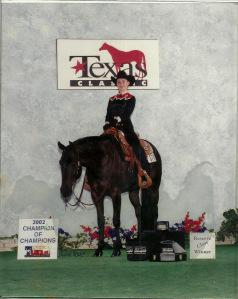 Back in the day with my horse Bopper.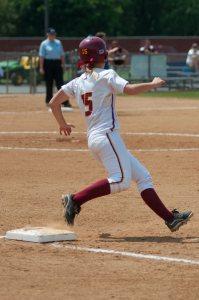 Playing for the Mustangs!
Now that my softball days are over, I have eased back into the horse business. It started out as just volunteer work, but now I am giving horse back riding lessons in order to contribute to funding the programs at Whispers of Hope.
I get the most awesome feeling working with the young riders, so I decided to run with it. I decided to add to my value and get a certification through the Certified Horsemanship Association.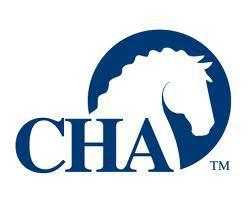 Think of it a little like personal training. When you are paying someone to take you through a workout, you want to make sure they are legit right? That NASM or AFAA personal training certifications holds a lot of weight does it not?
Becoming a personal trainer has crossed my mind before, I do like to workout, I like to make up my workouts, and I workout at least 5 times a week. Working out and staying healthy is important to me, but once I started giving horseback riding lessons I realized that these forgotten skills God gave me are still there. They have laid dormant while I pursued softball, but it is all too clear to me that I had some really excellent training and have a lot to offer in the horse industry.
So, CHA (Certified Horsemanship Association) offers an All discipline Standard Instructor Certification, and I am running  to it. In fact I am leaving tomorrow to begin the evaluation process and lesson giving. I will be judged for four long days and then given a level based on the instructors determination of my teaching skill.
Today, I am going to be busy packing, cleaning, and preparing! I have been doing a lot of western riding at Whispers, but this clinic certifies for English too, so I have gotten my poor English saddle out to do some revitalizing work! Absorbine's Horseman's One Step worked wonders!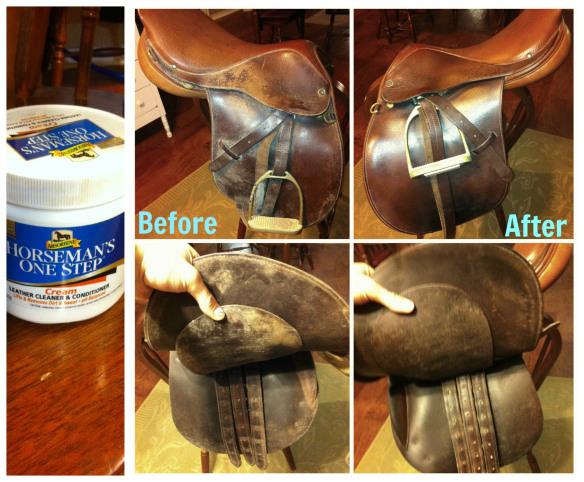 Cleaning my English Saddle that has been in storage.
If you are living in the Texoma area and are interested in horseback riding lessons for you or your kiddos, check out my new Facebook page: A2 Horsemanship