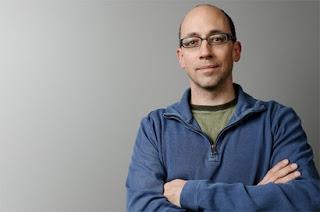 Lately
Twitter
made some new steps such as updating their desktop and mobile applications are said to provide new features header images, and cut option to upload images to a photo storage services so that third-party Twitter applications only provide the option to upload pictures directly to Twitter's service , which is powered by Photobucket.
Recently in the Online News Association conference in San Francisco,
Twitter CEO
Dick Castolo give some thoughts related to it. First he rejected the claim that Twitter is a media company by forcing the user to a site or official applications for content sharing. Costolo then continued that the reason behind the more stringent control of the API is to add features and quality of the micro social networking service. He said that Twitter would reach its full potential if there is no control on how to
tweet
sent.
That way, we can look forward to some new features, such as
interactive
features such as polls tweet. 140 character limit will remain in place, but can also serve as' a description for additional functionality. " Perhaps most interesting for developers is application functionality in tweets, which a tweet can contain a small interactive applications. Like what exactly, we wait for the next blow from Twitter.
origin source by Engadget