Yellow gold is one of the most beautiful materials used in jewelry. Its natural color is ubiquitously known around the world as one of the most precious metals ever discovered. Every year, jewelers must compete with technology companies for gold, as it is as versatile as it is beautiful. Up until relatively recently, yellow gold was not commonly used in one of the most important pieces of jewelry anyone will ever wear: engagement rings. However, thanks to some high profile celebrities bucking this trend and getting yellow gold engagement rings for their spouses, this trend is beginning to change.
While platinum and white gold were the metals of choice for Hollywood stars in the 80s and 90s, the new millennium has proven much more favorable to yellow gold. Halle Berry was one of the most famous celebrity women to start the new trend in yellow gold engagement rings. Halle Berry's yellow gold ring is topped off with an enormous emerald ring that stands out and looks incredible when worn.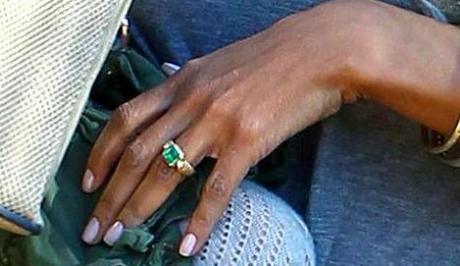 Jessica Simpson is another famous actress that made headlines with her yellow gold engagement ring. Her ring, quite extravagant by almost any standard, was given to her by her finance Eric Johnson in 2010. The ring contains two large diamonds on either side of an even larger ruby in the center. Jessica's ring made headlines, and has had a dramatic impact on the number of couples getting yellow gold engagement rings with gemstones.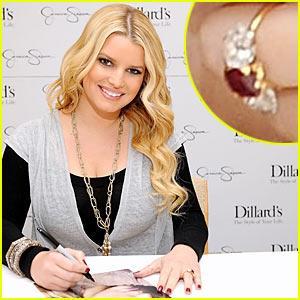 via Just Jared
Although Katy Perry's relationship with Russell Brand didn't last very long, they still made waves with their engagement hardware. Katy Perry's ring was made of a yellow gold band and an enormous diamond in the middle. The ring was estimated to cost over $50,000.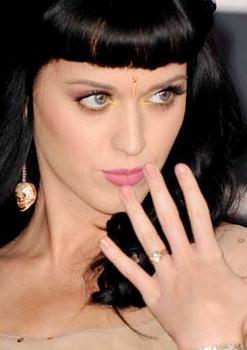 via Buy Me a Rock
The slew of yellow gold engagement rings on celebrity fingers hasn't been limited to just the stars of Hollywood. There are a number of business leaders that have adopted the yellow gold trend and made their engagement ring choice accordingly.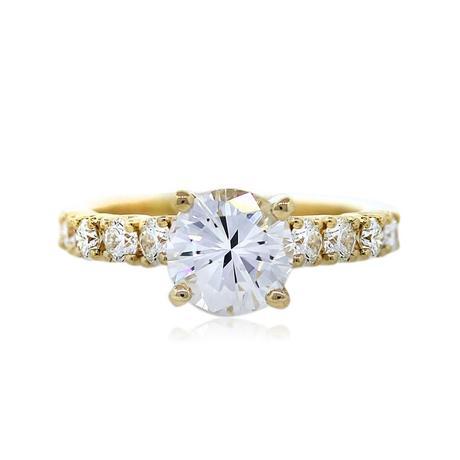 Mark Zuckerberg, the founder and CEO of Facebook, is known for his idiosyncratic way of doing things. The Facebook founder has long chosen to buck trends and desire to customize his environment. These personality traits were on fully display when he give his wife, Priscilla Chan-Zuckerberg, a yellow-gold engagement ring with a fairly small ruby in the middle. Mark Zuckerberg is known to dislike flashy shows of wealth, and this can be seen in the engagement he gave his finance. However, Mark said he designed the ring himself. It is certainly possible to argue that this show of time and care is far more valuable than a large diamond ring.
While the yellow gold engagement ring is not for everyone, there is without a doubt a resurgence of this style in households across the United States. While it seems as though this trend originally started with celebrities, it has since taken on a life of its own, and it is becoming more common with everyday men and women.