HOLLYWOOD—Hollywood celebrities just love to honeymoon in Cabo San Lucas, Mexico. The list, which includes Kevin Jonas, Gwyneth Paltrow and most recently LeAnn Rimes and her new husband Eddie Cibrian, continues to grow.
And why not? It's only a two and a half hour flight from Los Angeles. If you want to really explore, take a water taxi ride to "Lover's Beach" for only $10 round-trip, where you can capture breathtaking photos. In May, the waves are extremely high, ranging from 20 feet to much higher with temperatures in the 90s.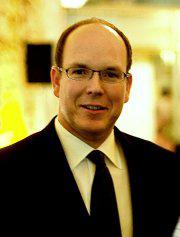 Photo Courtesy of: Facebook
Nothing really surprises us in the celebrity world, but when a royal gets married it captivates the world. Prince Albert II of Monaco and fiancée, Charlene Wittstock, have announced that they are tying the knot on July 2 in the courtyard of the prince's palace, which is a tad larger than the cathedral in which his parents married the late Prince Rainier III and Grace Kelly in 1956. Millions tuned in to watch the wedding of Oscar-winning Grace Kelly who wore a dress by designer Helen Rose, which was a gown featuring a high collar and long sleeves. Some say that Kate Middleton's wedding gown was designed to be similar, yet different to the one worn by Grace Kelly.
Prince William's parents, the late Lady Diana Spencer and Prince Charles tied the knot on July 29, 1981, with an estimated global audience of 750 million people. Prince William had an estimated global audience of two billion people. The late Princess Diana had a 25-foot-train of antique white ivory with puffed sleeves and 10,000 encrusted pearls.
Sarah Ferguson, who was shunned from Prince William's wedding, was married to Queen Elizabeth's second son, Prince Andrew, on July 23, 1986. The Duchess of York wore a 17-foot train and captivated an audience of 500 million.
Former TV newscaster Letizia Ortiz Rocasolano, now Princess Letizia of Asturias, was married on May 22, 2004, to Spain's Prince Felipe in Madrid. She was a commoner like Kate Middleton. Leave it to the Brits because there is something about England that fascinates us. Whereas the wedding in Spain wasn't even covered by U.S. networks.
Besides the wedding of Prince Albert II of Monaco in July, Zara Phillips, the oldest of Queen Elizabeth's grandchildren, received a proposal from Mike Tindall, a rugby player. Zara is not officially a princess; she's only 12th in line to the throne. The couple will tie the knot toward the end of July in Scotland.
Rose's Scoop: A former neighbor of mine is turning heads in Hollywood. Luis Da Silva Jr. is currently filming "21 Jump Street" in New Orleans with Johnny Depp. The 28-year-old began his career when he walked into an open audition for Nike when he was just 18 years old. After watching his basketball talents, Nike immediately signed him to represent the Nike ad campaign. Luis has on his resume films such as "The Brave One" starring Jodi Foster and "Pride & Glory" with Jon Voight.
Wishing everyone a safe Memorial Day weekend!