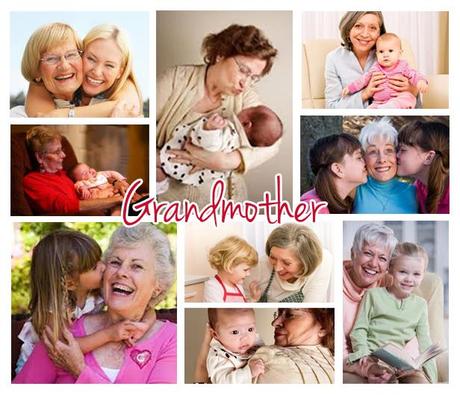 8th March is celebrated as International Women's Day all around the world. It is a day to celebrate the spirit of womanhood and identify the contributions of women in your life. It is sometimes a day to remember her existence, while at other times, a day to be proud of her. So starting today we will be celebrating the nine most beautiful women in our lives.
Grandmother, she's the one who adores all her grandchildren and has spoilt you with treats, money and everything you wanted as a little kid and continues to do it to this date. Women's Day is giving you the opportunity to celebrate the presence of this wonderful woman in your life. For all the sacrifices she has made so that you may get whatever you ever needed, it's time to celebrate your lovely grandma. Give her a little more to brag about this year.
So we decided to put down a few gifts that will help you celebrate her presence in your life.
Gourmet food hamper: Grandma's love to cook and feed all their children and grandchildren. You could give her a luxury hamper that contains a variety of sweet and savory items. From olives, chocolates, cheese to a bottle of wine.
Magnetic Frames: If there is anything grandmothers love more than photos of their grandchildren, its photos of their grandchildren that are already framed.  If you don't live near your grandma and want to keep her updated with family pictures of your children, this is a great way. All of us know that grandma's love to keep family picture frames all around their houses and with these fridge magnet frames, she's going to be looking at you and thinking about you all the time.
Jewelry box: A perfect little bejeweled box for her to keep all of her lovely pieces of jewelry. All grandmothers love their jewelry and you can be sure that every time she heads to the jewelry box to place her vintage rings, earrings and pendants, she is fondly reminded of you.
 Personalized Stoneware Crock: If your grandma spends most of her time in the kitchen, this is a beautiful gift where she can place her ladles and other mixing spoons. You can personalize this gift by hand painting your message on the crock. This is a beautiful and thoughtful gift for her.
Personalized Photo Candles: If she loves the smell of scented candles, this is a perfect present. This candle contains a personal photograph along with a message that will light her up every time she decides to light up the room and have a glass of wine.
So celebrate womanhood by first appreciating your grandmother's presence in your life. Make this day special for her in the same way as she has made every summer vacation absolutely lovely.Cheers to all our Grandmothers!!!!!