I have been truant for quite some time. Guilty as charged. I have no excuse and I hang my head in shame. (Please forgive me... Batting my eyelashes here.)
There are quite a lot of things that I am sooooo very thankful for and the list is pretty long. However, just so you won't get so bored that you may bring out voodoo dolls and pins, I shall keep this list as short as I can.
1. I was able to find a way to get my incredibly hard-to-get medicines without having to drive 92 kilometers to the pharmacy where I usually get them from. (Imagine driving a total of 184 kilometers going there and back!)
2. Our senior canine baby, Jyoti, is feeling better. He had a huge lipoma on the inside of his right hind leg which has mercifully shrunk to half its size. We have no clue if the current herbal medicine he has been taking is responsible (because it is a liver tonic) or it is something else.We don't really care as long as it is shrinking.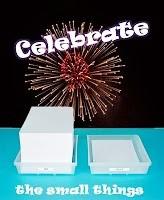 3. We switched our dishtv to HD. (Actually our old dishtv box had started to act up so often we had to bang the top of it every few hours just to be able to watch anything.)
4. The muscle cramps I have been experiencing has decreased in frequency since I started on my new medicines. (Autoimmune problems are such unpredictable things.)
5. My Opthalmologist found nothing wrong with my eyes except for my decades old nearsightedness. 
I am celebrating with a bowl of delicious ripe guavas from our own guava tree. Will have a few of the choice ones to celebrate with you.
What are you celebrating today?