For many throughout the world, New Years has already come and went – but not in Asia. Here the celebrations are just about to begin and, unlike the West, the festivities last for more than just a measly 24 hours.
In Korea, New Years Day is called Seollal.  This is one of the most important holidays and is celebrated during the second new moon after the beginning of winter solstice. This year the date falls on February 10th, but the holiday is always celebrated for a period of three days, including the day before and the day after.
During this time, school and work are shut down while masses of people in the cities travel to smaller towns to be with their families or head to the east to watch the first sunrise of the New Year at one of the many held sunrise festivals.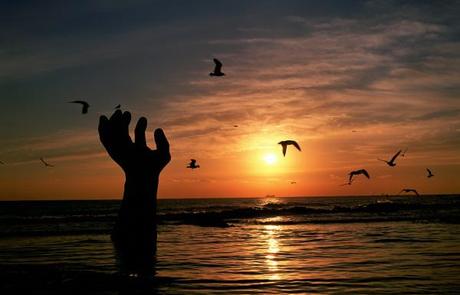 Homigot Sunrise Festival/Photo credit: http://www.worknplay.co.kr
Children wear traditional Korean hanbok clothing and bow to their grandparents and elders – a custom practiced during Chuseok (Korean Thanksgiving) as well.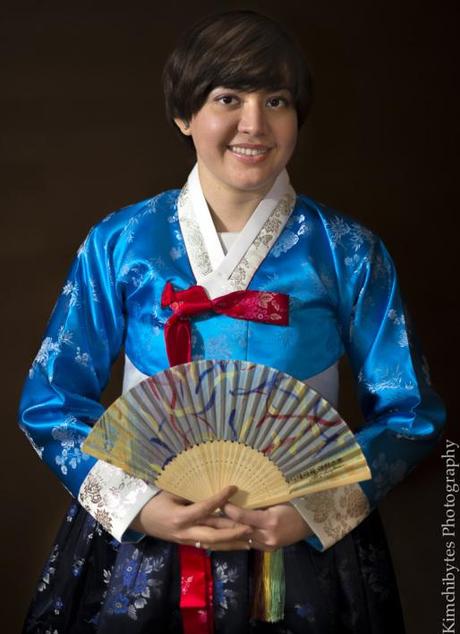 Traditional hanbok clothing/Photo credit: Brent Sheffield of http://www.kimchibytes.com
Like many Korean holidays, the focus of the celebrations is to honor ancestors, so families will perform memorial ceremonies, called Charye, by saying prayers and making traditional food.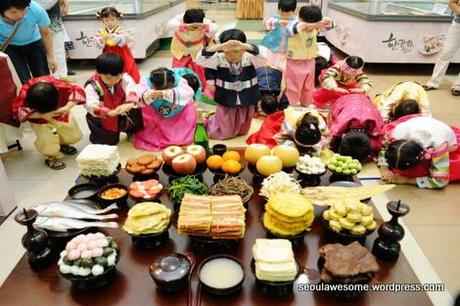 Charye Memorial Serice/Photo credit: http://www.seoulawesome.wordpress.com
The most common dish associated with Seollal is Tteokguk – a broth-like soup with race cakes and seasoning.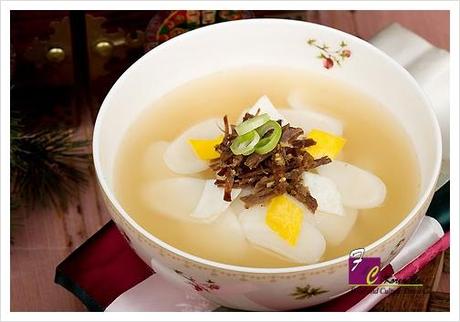 Tteokguk/Photo: http://ellacino.blogspot.kr/
The children play folk games, the most popular of which is Yut Nori, a board game played with sticks and scored on a number point system (sorry kids, no Call of Duty today).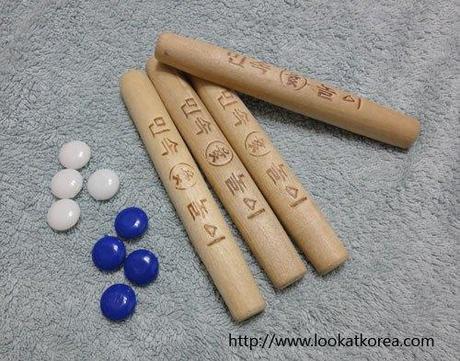 Pieces to play Yuk Nori/Photo credit: http://lookatkorea.com/
If you're a foreigner like myself, you can find various cultural performances and presentations around Seoul. Visiting palaces and folk villages are also a good idea since these venues are open as well as provide insight into Korean culture and history.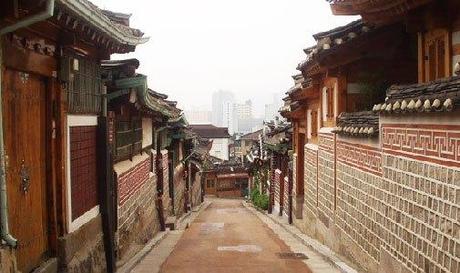 Bukchon Hanok Village/Photo credit: http://jaehoonj.wordpress.com/
But if you really want to authentically experience the holiday, hook up with the locals – either a Korean friend of co-worker of yours – and spend a day with them and their family.  There's really no better way to find out what Seollal is all about.
Inviting one's self is never polite, but just mention that you'll be spending the holiday alone and are really curious as to what it's all about and odds are they'll invite you, even insist, that you come.
Korean's are very proud of their heritage and the older generations particularly like to tell stories or teach foreigners about their country.
Just remember to bring a gift.  This isn't like gift-giving in the states, meaning you won't have to break the bank. A nice box of fresh mandarins or oranges will do the trick, especially since they're cheap (you can get about 20 for 5,000 won on a street market) and because fruits are common hospitality gifts in Korea just in general.