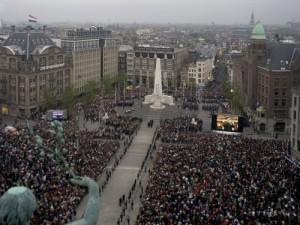 Like most countries in Europe, the Netherlands struggled during World War II. Every year, the country celebrates the efforts of the countless soldiers, resistance fighters and individuals who fought together for freedom from Nazi occupation.
No city joins in this memorial as proudly as Amsterdam. Starting on 4 May, National Remembrance Day festivities kick off in the city centre at the Dam Square.
Hundreds of veterans and supporters gather near the National Monument to observe a two minute silence under the guidance of Queen Beatrix. The queen leads a procession along with the rest of the royal family and some of the country's most decorated soldiers, and lays a spring wreath at the foot of the monument.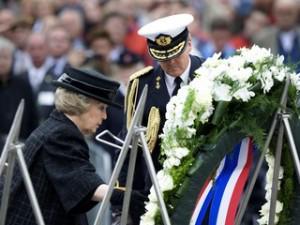 Across the city, in cafes, bars, restaurants and even on the streets, everyone is unified in this enveloping silence.
But this sombre moment is only a symbolic kick-off to a weekend of liberation activities. Each district in Amsterdam organises special ceremonies and activities dedicated to remembering the WWII past.
Theaters in the city have war related productions on show this weekend only. Comedy theatres as well as alternative media houses will also be holding special events dedicated to remembrance.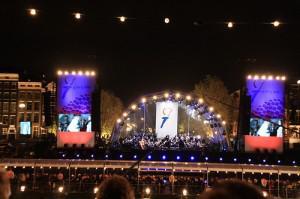 But the big festivities kick off on 5 May with the Liberation Festival, or Bevrijdingsfestival. DJs, bands, and special guest appearances will be taking the spotlight in the Dam Square where three stages bring visitors a smorgasboard of entertainment.
As a small country, the Netherlands was deeply affected by WWII and the devastating years that followed when the country's resources were diminished. On this one day, the unity of the Dutch people is palpable, and their gratitude for the many sacrifices made toward liberation an example of their culture of togetherness.