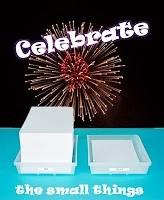 It has been an ultra hectic week. Busy... busy... busy.
A friend I haven't seen the past 17 years has come to visit and we have been playing tourist guide :)
Though my autoimmune issue is keeping me from being able to be as energetic as I used to be -- before I got sick -- I have tried to take her around as often as I can. 
This week, I am thankful for:
1. Being able to visit the Golden Temple again
2. Enjoying sharing an authentic Punjabi thali meal with my friend at a really famous restaurant in Jalandhar
3. Managing to get her a new laptop with all the trimmings at a great price
4. Getting myself a new laser jet printer (HP, you had better not drive me nuts again -- like you did with my ink jet -- or I swear I will never, ever buy any of your products for as long as I live; and longer, if I can help it)
5. Getting the phone company to realize that, yes, I did pay my bill in full online. (I got a recorded message that I haven't paid a week after I had already paid; which led to an email barrage on my part because I abhor inefficiency when I pay full price for something)
So what have you got to celebrate? Well... I definitely will be celebrating with you via a nice tube of ice cream ;)
Have a great weekend!