I used to live in Guadalupe (around five years ago) and back then, there really wasn't much decent dining places around other than 

Dong Juan

, CnT, Mooon Cafe, 

Aranos

 and Domeng's, or the regular lechon manok along the streets at night. But with the trending home-based restaurants popping up around the metro, it would only be a matter of time until you find at least one home resto in your neighborhood (do I hear a squeal?). 
Guadalupe is one of the original neighborhoods that is home to humble home-based resto's that have grown to be big commercial ones -- such as Mooon Cafe and Dong Juan. There must be something about 'Guada' soil that nurtures these little 'shrooms… Okay, I'm getting off track. But I guess it has something to do with both resto potential factor and Cebuano palate upgrade (to more adventurous) -- the resto's have been consistent with their service and food quality that word gets around and people are willing to lose their way just to visit the place. One unique resto recently joined the bandwagon in Guadalupe, right across CnT.  All Spice Bistro is owned by two friends who have both had international culinary stints -- Chef Francis Ed Saberon and Chef Chad Mercado of Las Vegas. Chef Ed was part of the first batch of students at AICA here in Cebu and graduated top of his class. Chef Chad is a Fil-Am who took culinary education at Le Cordon Bleu and has worked in several prestigious kitchens such as Bobby Flay's resto. Despite that success in Las Vegas, he fell for Cebu (a Cebuana, rather) during vacation and decided to settle down in Cebu and work with his partner, Chef Ed. Together, they continue the passion to serve dishes with depth in flavor.
         

All Spice Bistro

has a simple setting with a tinge of Spain seen in the black and red colour scheme but their menu is composed of rich Spanish and Tex-Mex dishes, all created from scratch.  
           It was my first time to visit a resto that has sort of like a foyer at the first floor than the usual immediate dining space. A wooden staircase leads to the main event where pictures of paintings (a painting in a picture) streak the walls.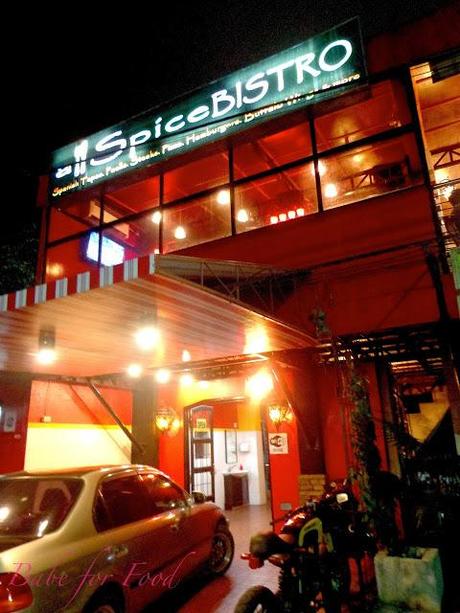 On this floor, the space is divided into an air-conditioned room and an open dining setting. We stayed in the air-conditioned room since summer's humidity still loomed in the air even at dusk. The air-con room has a mini bar and a flat screen tv. All the black and red around me made me feel like this is a place where matadors unwind. :D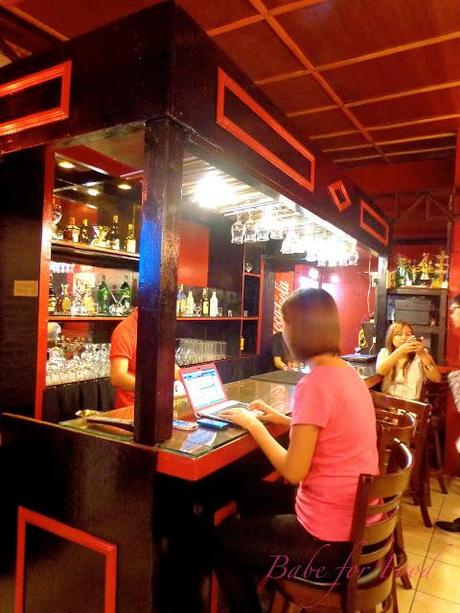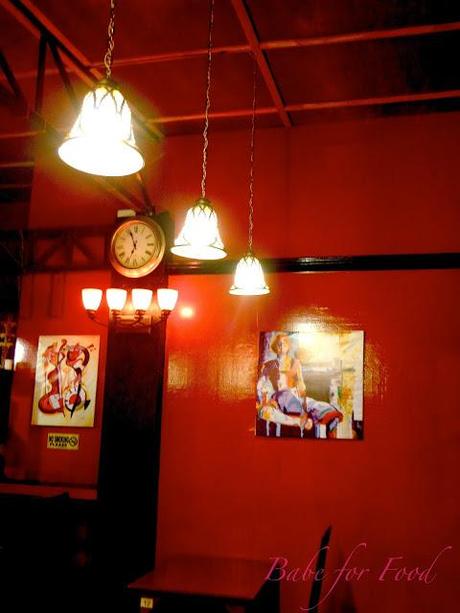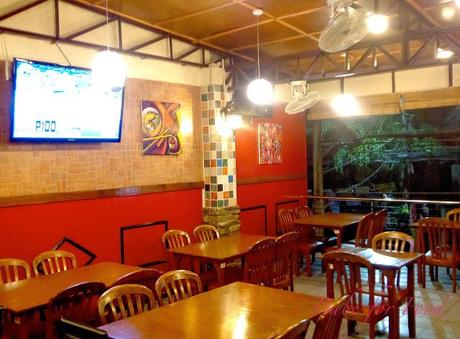 Our friends did the ordering so I was excited to be surprised by the dishes that were to come.          What better way to be greeted by a resto than through it's food. The first of many was the chowders. These had a pleasantly thick, creamy consistency but the bread bowl just didn't seem to have that slightly crisp and chewy texture I wanted. Maybe it had cooled off while we were busy probing with our eyes and taking photos of it. I enjoyed the clam chowder though. I could taste the clam essence in the thick liquid and the clam meat were cooked just right. It definitely gave us a warm welcome.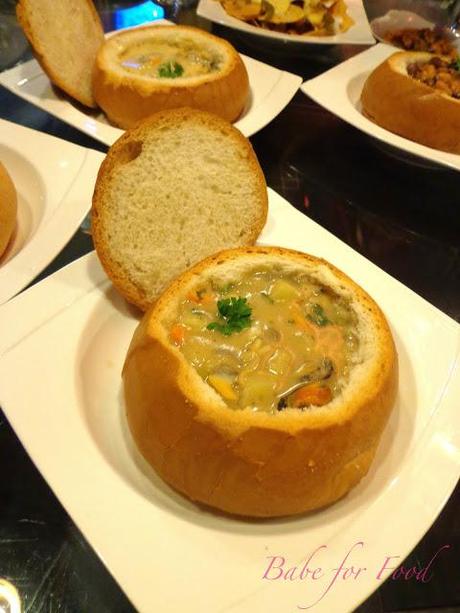 Seafood Chowder   P140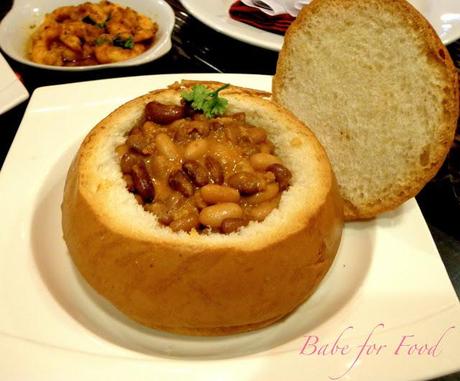 Tejano Beef Chili   P160
Stewed Angus beef with three kinds of beans and melted cheese
             I am pretty particular with how shrimps/prawns are cooked. These should be perfect (same goes for eggs!). Gambas is one of the dishes I enjoyed since my childhood (mom's cooking) -- whether al ajillo or a la marinara -- so I'm picky when ordering this at a resto. Whenever I do, I expect to be pleased. It ruins the rest of my meal (since this is usually eaten as an appetizer) unless the main course saves it. Theirs, however, was one of the best I've had. Perfectly sweet and tender shrimps swimming in olive oil with garlic and chili.  My partner and I even finished the sauce by pouring it on our rice (*insert evil gluttonous smirk).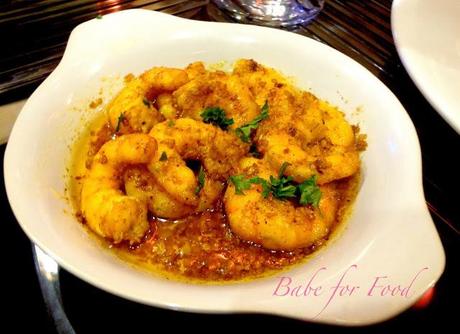 Gambas Ajillo   P140
             It was a first for me to see a quesadilla served with an egg on top. The tortillas were evidently homemade and so were the sauces that dotted the surface. This was one of my 
favorites here. Nothing makes me happier than seeing a perfectly cooked egg. :D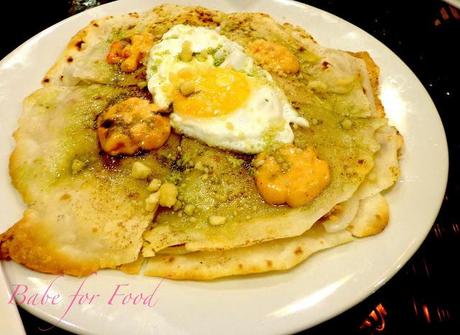 Chicken Fajita Quesadilla    P140
          Callos, along with gambas, is another childhood favorite of mine. I was truly impressed by their version because it was tender and... just perfect! This was a nostalgic piece for me. Definitely my favorite dish here. :D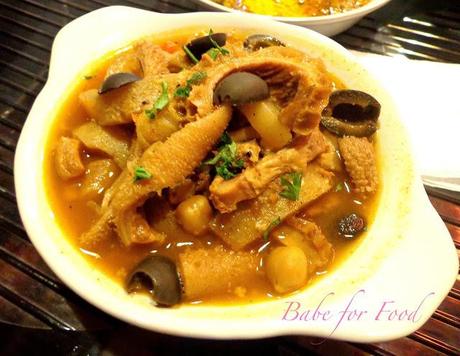 Callos a la Madrilena   P160
 A traditional Madrid style dish with beef and tripe, served with rice.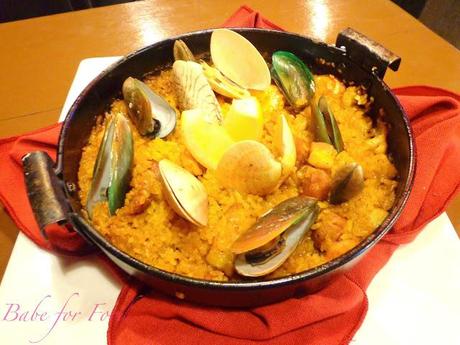 Paella Valenciana   P340
                 The lamb caldereta was a tad too strong for me but the chef explained that he intentionally wanted to keep the strong flavor of the lamb because "if you want to mask the taste of lamb, you should be getting another kind of meat then." Good point. Take it from the chef then.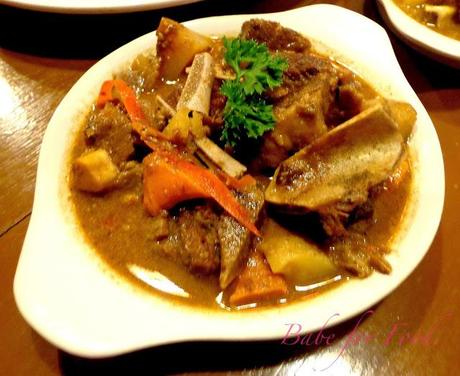 Caldereta de Cordero   P160
A Moorish-Spanish lamb stew with potatoes, carrots and chives served with rice.
            I love our beloved MOLMOL -- the creature that's both fish and bird but can't fly. Haha. Okay, that was lame. But yes, ze parrotfish is a glorious piece of fillet especially when seared. In this case, it was coated with flour but I loved the pesto sauce and mixed bean mash that came with it. 
It's a fish dish that's heavy enough to share! 
This is definitely a meal worth coming back for. Nom nom!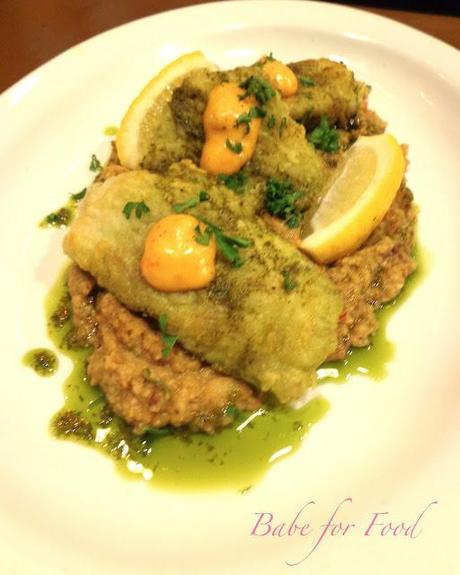 Seared Parrotfish   P220
Pimenton spiced parrotfish (mol mol) with a three-bean sauce *with a choice of side
              And finally, the beef. This was another masterpiece -- a glorified beef stroganoff. I could taste the white wine and the creamy sauce was not overwhelming after a while at all.  A dish to die for, for both sexes. Highly recommended on your visit! Yes, 
because I know you'll be running to All Spice after a glance of the photo. :p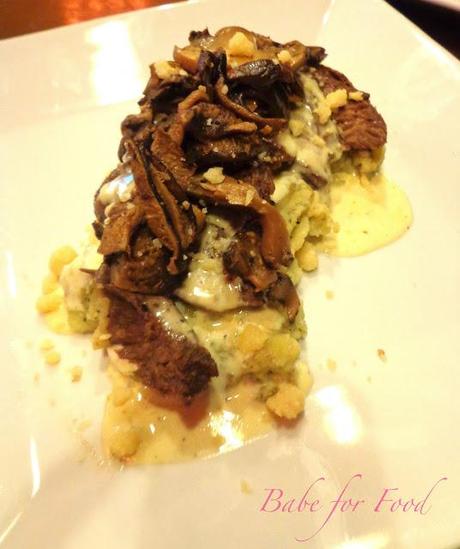 Grilled US Angus Beef   P280
           All Spice looks like a promising resto and is definitely a place to go to for some Spanish cuisine -- affordable and tasty. I'd love to see and taste how they'd do lengua if they added it to the menu. :D
BFF's Picks:  Seafood chowder, Gambas, Chicken Fajita Quesadilla, Callos, Seared Parrotfish, Grilled US Angus Beef
All Spice Bistro
1311 V. Rama Avenue, Guadalupe (across CnT lechon)
Cebu City 6000
Contact: 
0917 707 4569
Operating Hours:    
11 am - 12 mn daily
Price range:   P120 - P340 per dish

Facebook: AllSpiceBistro
"To know Cebu, eat Cebu! :D"
oink oink,
Babe for Food
- your BFF in Cebu dining