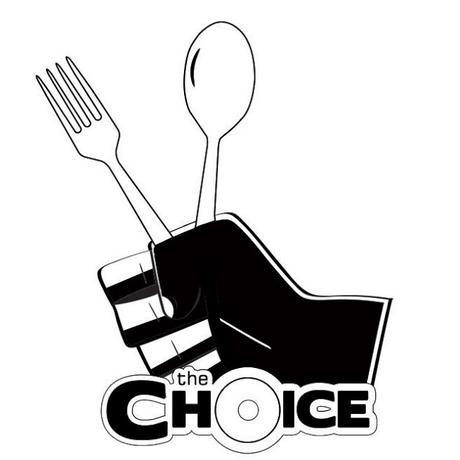 Life has been an adventurous blur the past few months, having had just two weeks to pack up and leave my whole life in Cebu for a whole new journey ahead of me in Manila.
So, it's been more than two months since I started living here and I've slowly settled in. Although I'm homesick already, there are several things I'm glad about being here. First of all, continuing education for my profession is now more accessible since most of the seminars and conventions happen here. So, I get to save on airfare since I'm here now! On the other hand, Manila is a top food destination in the country, with new restaurants popping up seemingly every day.
With all the restaurants around though, how do we know which ones to put on top of our list?
Well, who better to ask than only the best food bloggers in the country? What are food bloggers for, right? But, the food bloggers are no snobs. They are also curious about the crowd favorites. And thus, The Choice Awards was born!
The top food blogger of the Philippines, Anton Diazof Our Awesome Planet, along with the World Food Expo (WOFEX) and the blogger collective known as The KTG (Kain Tulog Gang) have joined forces to so aptly create this one and only people's choice awards for their favorite food, restaurants, bars and more—or simply, The Choice.
Last year was such a success that it is now on its second year! To see the previous winners, click on the link below:
http://www.ourawesomeplanet.com/awesome/2015/08/the-choice-2015-winners.html
Wanna know who the winners will be this year? That is up to YOU! What are you waiting for? Vote now! Click on the link below for the survey:
http://bit.ly/Choice2016
The Choice 2016 Voting is open for 2 weeks starting from August 15 and ends on August 31, 2016 12 midnight. 
The Choice Restaurant Awarding will happen on September 17, Saturday during the Ultimate Taste Test 2016!
http://www.ourawesomeplanet.com/awesome/2016/08/ultimate-taste-test-smx-aura.html
About the Choice Awards
We conducted an intense first round of voting among ourselves, and our resulting finalists have made us very pleased:  we feel it's a very diverse and fair representation of all our Metro Manila favorites. The categories are very broad, as they should be in a democratic vote. 
However, we'd like to emphasize that this is NOT a "Best of..." list. Our good friends and respected colleagues from The MBKRS are doing an excellent job of recognizing the restaurants and restaurateurs in their prestigious bi-annual awards.
The 
MBKRS are rightly regarded as the Oscars
 of our ever-growing foodie community. So we'd like
 "

The Choice

" to be the Golden Globes
—a bit more irreverent, surely less formal, and yes, it ought to be greatly biased. After all, YOU will be voting for your favorites, this is 
YOUR CHOICE
!!!
The Survey Parameters
For the Favorite New Restaurant category, our coverage period includes restaurants that opened between June 1, 2015 to July 31, 2016.





There are 50 questions in this survey and answering this survey should take around 5-10 minutes. It is best to give a definitive answer on each question and feel free to skip if you can't decide.




All answers are treated confidential and final once you click on the submit button. One survey response for one person only.





Please give us your name and email address for our random validation of the survey responses.





For the Favorite Out-of-Town Destination category, we now changed it to have a more detailed Favorite Restaurant Category for each foodie destination. 
About The KTG
The KTG is a group of friends who all just happen to be some of the top food and lifestyle bloggers in the Philippines; every one of their individual blogs ranks among the highest ranking and most influential online publications dedicated to food, entertainment, and travel.
The KTG is composed of some of the more senior food bloggers in the country, including Richie Zamora of "The Pickiest Eater in the World', Spanky Enriquez of "Manila Boy",Jill Bantang of "The Food Scout", and representing the younger generation are "The Hungry Kat", "Food in the Bag", and "Nines vs. Food". And from the world of showbiz, Mr. Chuckie Dreyfus, a dedicated foodie who's also a respected tech blogger.
I am more than privileged to be part of this gang that is really more like a family. They are one of the reasons why I'm grateful to be here. I have a foodie family to unwind with, explore new eats and enjoy good food together with!
The KTG's objectives are not limited to discovering the best restaurants, however. While it's affectionately called the "Kain Tulog Gang", it's officially participated in relief efforts in Tacloban and Iloilo after Yolanda; and in Metro Manila, this "Kapatiran sa Tulong at Ginhawa" is on a constant mission to contribute in providing joy and comfort to the less fortunate.
The KTG Blogs:
http://www.thepickiesteater.net/
http://www.rinasrainbow.net/

http://www.frannywanny.com/

http://www.thefoodalphabet.com/

http://www.chuckiedreyfus.ph/

http://www.thetummytraveler.ph/

http://www.talesfromthetummy.com/

http://ericjazfoodies.blogspot.com/

http://www.themommist.com/

http://dude4food.blogspot.com/

http://www.janedchua.com/

http://www.yedylicious.com/

http://heftyfoodie.com/

http://www.thefoodscout.net/

http://www.thepurpledoll.net/

http://www.lynne-enroute.com/

http://www.foodreviewsmanila.com/

http://bertoinbrogues.com/

http://www.foodinthebag.com/
http://thehungrykat.com/

http://rochkirstin.com/

http://www.ninesvsfood.com/

http://www.pepesamson.com/

http://babeforfood.blogspot.com/

http://www.anotsopopularkid.com/

http://www.coffeehan.com/

http://www.onebigbite.com/
http://www.pinasmuna.com/
https://manilaeatup.com/

http://spankyenriquez.blogspot.com/


our fantastic foodie friends from: 
http://www.abs-cbnnews.com/

http://www.clickthecity.com/
and
Philippine Star's "Let's Eat" monthly magazine 
and television show.
Special thanks to our partners from the World Food Expo: 
http://www.wofex.com/

http://www.wofex.com/wofex-university/