On Sunday afternoon before some of Canada's most talented Country Musicians walked the John Deere Green Carpet the folks at the Canadian Country Music Association thought they would throw a little party. With some of the amazing talent take the stage for a FREE concert from 3-5. And this line up was stacked. With performances from The Lovelocks, Lindsay Ell, Wes Mack, River Town Saints, The Washboard Union and Bobby Wills.
Here are some fantastic images from our Mike Highfield of the show... We have more coverage from the amazing week in London including coverage of the Awards Show, Green Carpet along with coverage of the Open Road, MDM, Invictus and Feldman parties. all coming soon!
The Lovelocks
River Town Saints
Lindsay Ell
The Washboard Union
Wes Mack
Bobby Wills
Corey Kelly / @CoreyKelly76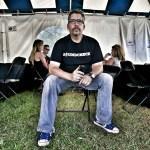 Born and raised in small ltown Ontario, Love me some Whisky & Country Music. Blogger, Photographer and Country Music Junkie.