Hi fellow nail polish lovers!!
I have a Catrice polish to share with you today called Purple Reign.  I got this polish from Rocio in a swap.  She lives in Spain.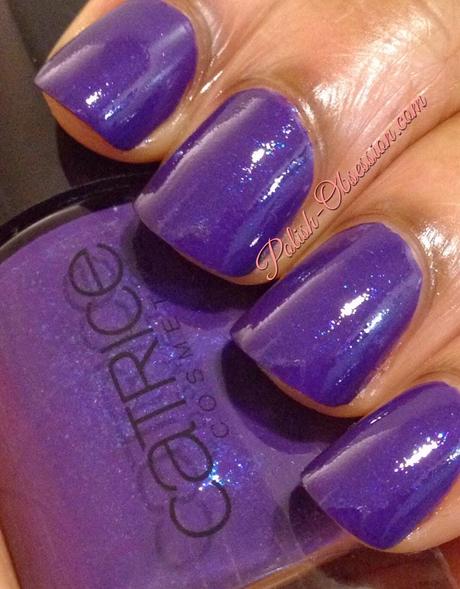 Purple Reign, is a lovely purple with blue and purple microshimmer.  It's so much prettier in person.  The formula was good and opaque in two coats.  Here I used Rejuvacote, two coats of Purple Reign and Seche Vite Fast Dry Top Coat.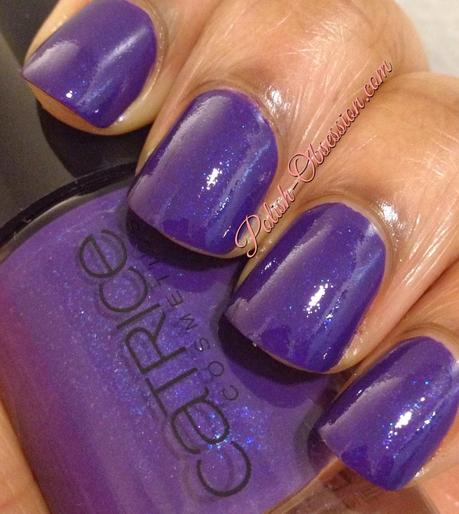 Artificial Light
This polish is really a beauty!  It's a lovely shade of purple and the shimmer in it is just gorgeous.  I was a bit disappointed though because the second day I was wearing this, the polish got a bit dull.  I tried adding clear polish to see if it would bring out the shimmer once again, but it didn't work :(.  So while it was still a beautiful purple to wear, I was longing for the look it had in the bottle.
What do you guys think of Purple Reign?  Have you this polish?