Hi fellow nail polish lovers!!
Today, I have a Catrice polish to share with you, Grey's Kelly.  I got this polish from Rocio, a polish swap buddy from Spain, sometime last year.  Grey's Kelly is a taupe/brown creme with a great formula.  It applies really well and is opaque in two easy coats.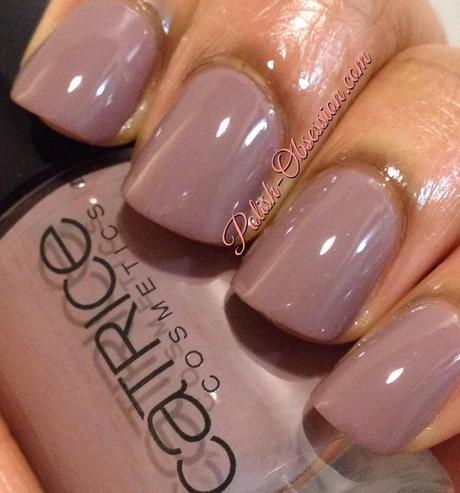 Artificial Light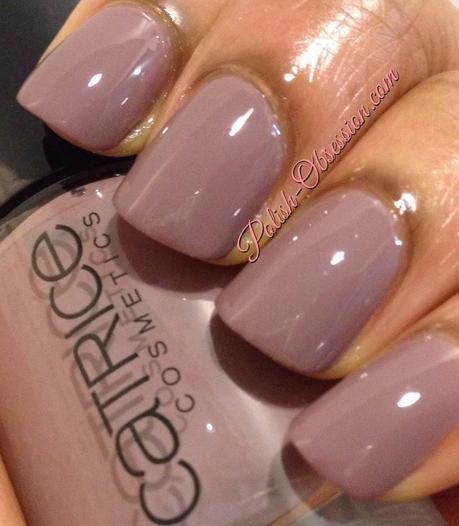 Artificial Light
In these pictures, I used Rejuvacote as a base, two coats of Grey's Kelly and Underground Nails Quick Dry Top Coat.
I then decided to add some stamping with Color Club Love 'Em, Leave 'Em using a stamping plate I received from Nail Polish Canada for review, BM-H16.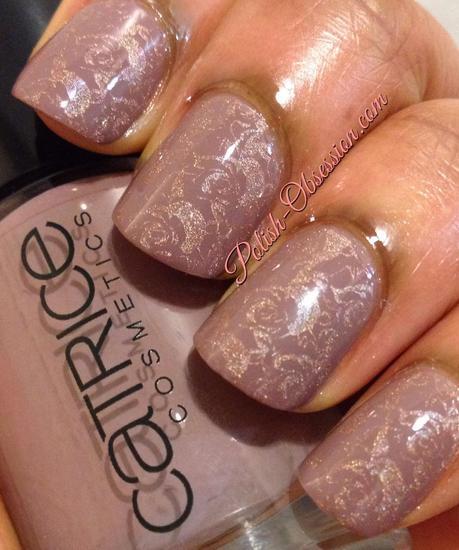 Artificial Light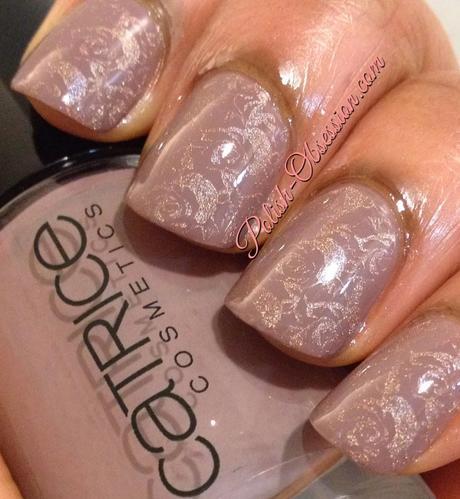 Artificial Light
BM-16 is actually a
Valentine's Day
Bundle Monster plate, but since I didn't get a chance to use it before the holiday, I went with the floral print.  I really like how this look turned out with the subtlety of the holo.  I channeled my inner
Bregje
, lol.
Here's a look at the plate.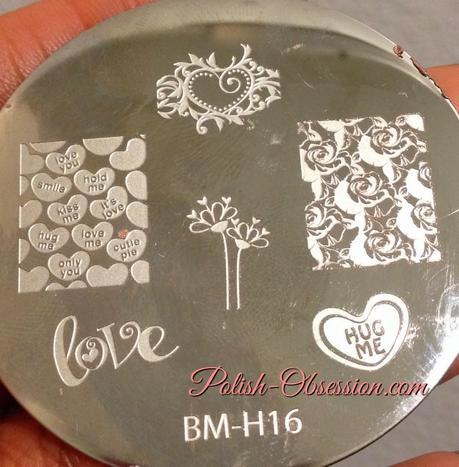 Cute designs right?  I'm really happy that the stamping turned out nicely this time.  You guys know it's been a struggle.  I did get a new stamper from ebay and I think that made all the difference.
What do you guys think of Grey's Kelly?  Do you like the addition of the holo stamping?
BM-H16 may be purchased online at Nail Polish Canada
here
.  They have a lot of great nail art tools.
**Stamping Plate sent for honest review**