Sony Xperia Z and Samsung Galaxy S4 Active are considered to be best waterproof smartphones on the market today, although they are of very fragile bodies. For those who need a sturdy phone that can withstand water, dust, dirt and other damage influences, the world's leading manufacturer of construction equipment, Caterpillar, has made a tough mobile intended for rough handling, called Cat B15.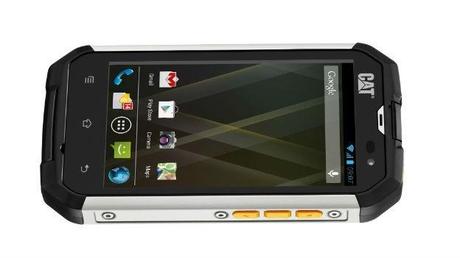 Tough Smartphone from Caterpillar- Cat B15
Cat B15 is a robust Android phone, IP67 certified, meaning it's waterproof and dust proof. In practice, Cat B15 phone can be submerged in 1 m deep water for 30 minutes, and still work afterwards without any problems. Cat B15 is of a solid construction with edges made ​​of aluminum, while the corners and the back are made ​​of high quality rubber, in addition with a waterproof cover on the back . It weighs 170 grams, which makes it very heavy, but compared to other phones of this type, we can say it's rather lightweight robust phone.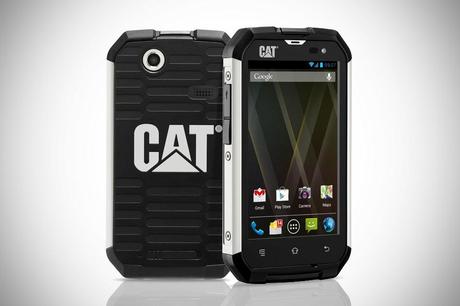 Cat B15 is resistant to water, dust, dirt and impacts
This phone by Cat has a screen of 4 inches, protected by Gorilla Glass, while the edges around it stretched slightly higher than the screen, ensuring it will withstand falls and impacts. Caterpillar used a special "Wet Tracking" that allows you to use the screen even with wet fingers. Cat B15 runs Android 4.1.2. and is powered by a dual core processor with 512 MB of RAM, 2000 mAh battery. It supports WiFi, GPS, Bluetooth 3.0 and has a memory card slot as well as a Dual SIM option. It is also equipped with a 5-mega-pixel camera on the back.
This phone is highly recommended to all people working, for instance, at construction sites, or those who like extreme sports or lead very active lifestyle.
MyTrendyPhone offers this tough phone in silver at great price! Read more here.