Over the past couple of months, I have shifted away from standard box office top 10 recaps in favor of focusing more on the biggest takeaway from each individual weekend, such as what Rogue Nation really means for Tom Cruise's career and how the Fantastic Four fiasco will help the superhero movie saturation problem work itself out. However, in the past two weeks I have fallen behind on any box office reactions. Sorry about that. As a way of catching back up, the following is a movie-by-movie breakdown of the box office top 10:
This Weekend's Estimated Box Office Top 10 Totals (9/11-9/13)
1) The Perfect Guy (Domestic Debut)  
Production Budget=$12m
Weekend Gross (Domestic)=$26.7m
Weekend Gross (International)=Nothing
Domestic Debut=$26.7m
Here's a partially startling first line: According to THR, "The Perfect Guy makes this the fifth weekend in a row that a movie featuring African-American actors in the leading roles has topped the North American box office [after Straight Outta Compton and War Room]."   At least that's true for now. The Perfect Guy and The Visit could switch spots on this list after the actual weekend totals come in later today.
What is The Perfect Guy, though?
A movie. Duh.
Yes, I get that, but what kind of movie?
Oh. Sorry. My bad. It's the story of a successful black woman (Sanaa Lathan) – she's a lobbyist! – who begins a torrid affair with a dangerous stranger (Michael Ealy) right around the time that her gorgeous ex (Morris Chestnut) shows back up. It is part of a sub-genre of African-American-focused movies which sort of transport Scandal to the big screen, and like a good Shonda Rhimes show it kills with the ladies. 70% of the overall audience was female, 60% African-American.
Sony distributed The Perfect Guy, and the studio's distribution chief is understandably ecstatic since after an absolutely dismal year (see Aloha, Pixels) this is now two weeks in a row with something to brag about, first The War Room and now The Perfect Guy, "It really killed in the South and on the East Coast. This is a big win for us, and no one does the sex thriller genre better than Clint Culpepper's Screen Gems. If your films resonate well with your core audience, they are going to show up."
2) The Visit (Worldwide Debut)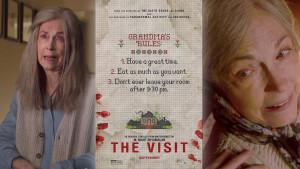 Production Budget=$5m
Weekend Gross (Domestic)=$25.6m
Weekend Gross (International)=$3.8m
Worldwide Debut=$29.1m
Welcome back, M. Night Shyamalan. May your victory with The Visit, which just enjoyed the biggest opening weekend for a 2015 horror movie, mean that we'll finally make a better effort to pronounce your last name correctly.
Seriously, though, Shyamalan put himself on the line for The Visit, which is kind of like a modern day Hansel & Gretel for the found footage generation. The film's story has two children spending time with their quirky and, as it turns out, probably evil grandparents. After a string of box office failures, most recently After Earth, Shyamalan produced The Visit out of pocket, but you know what they say – you better bet on yourself because no one else will.   It eventually landed with Jason Blum at Blumhouse, who used his distribution deal with Universal to get it into theaters. Of course, this opening isn't actually that high. After Earth debuted to $27m in 2013. In fact, the only Shyamalan movie to open lower than $20m was 2008's Lady in the Water. The Visit is actually on the lower end for his career, but after the big budget disappointments of After Earth and The Last Airbender (both of which did fairly well overseas) he needed a victory.
3) War Room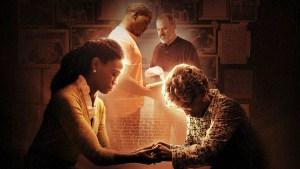 Production Budget=$3m
Weekend Gross (Domestic)=$7.4m
Weekend Gross (International)=$300K
Domestic/International/Worldwide=$39.1m/$1.3m/$40.4m
Ministers-turned-filmmakers, brothers Alex and Stephen Kendrick are enjoying a true Hollywood success story, but because it's happening on the fringes of the industry it doesn't get as much play. The faith-based filmmakers went direct to DVD with their first movie, 2003's Flywheel, and they've been steadily climbing ever since, releasing Facing the Giants (2006), Fireproof (2008) and Courageous (2011) in theaters. Courageous represented their high water mark with a lifetime gross of $34.5m, but War Room, which stars T.C. Stallings and tells the story of African-American family reverting to prayer as a solution for its struggles, has topped that.
In a THR piece reflecting on this success, the senior vp of the Sony's faith-based label that distributes these movies praised the Kendricks, "They are intimately connected to faith leaders across the country and work hard to integrate themes within their movies that resound with these leaders and provide resources that allow the use of the movie as both entertainment and a useful tool to change lives and hearts."
For the Kendricks, War Room is their first time making a movie centered on an African-American cast. Alex has directed and co-written all of their movies, and speaking about War Room's racial element he observed, "We wanted to be very respectful and honorable in the telling of the story. Throughout the entire production, even the edit, we would check with those in the African-American community to give us feedback and we wanted to make sure that the story about prayer was adequately told, but it was done so in the way that would not dishonor anybody."
To reward themselves for the success of War Room, the Kendricks plan to take a year off to spend time with family and congregation before moving on to their next film.
"We want to tell a story that is very uniting," Alex said. "If people leave with a thirst and a hunger to prayer more, then that is success for us."
4) A Walk in the Woods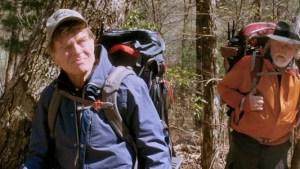 Production Budget=They're not telling
Weekend Gross (Domestic)=$4.6m
Weekend Gross (International)=$300K
Domestic/International/Worldwide=$19.8m/$1m/$20.8m
Based on a 1998 travel memoir, A Walk in the Woods was in development for over a decade, and was originally meant to star Robert Redford and Paul Newman. Damn. That would have been awesome, like their version of Grumpy Old Men but Grumpy Old Men in the Woods. Instead, it ended up starring Redford and the impossible-to-understand Nick Nolte, and it was picked up for distribution at the 2015 Sundance Film Festival. It has now turned into a surprising hit for Broad Green, opening to over $10m last weekend. How has it managed to catch on? Partially because Broad Green partnered with the AARP to get the word out through a special screening program. That might be why I had never heard of this movie before it came out, but when I saw it this weekend I was the youngest person there by several decades (and as a thirtysomething, I'm not exactly that young). You can read my review here.
5) Mission Impossible: Rogue Nation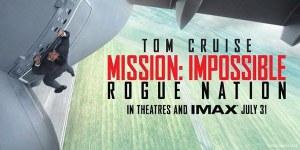 Production Budget=$150m
Weekend Gross (Domestic)=$4.1m
Weekend Gross (International)=$91.3m
Domestic/International/Worldwide=$188.1m/$424.8m/$612.9m
Rogue Nation has displayed some admirable staying power at the domestic box office, outlasting August's biggest movies, even Straight Outta Compton. It finally opened in China this past Tuesday and racked up $86m, a career-best for Tom Cruise in the country and, obviously, a franchise-high for Mission Impossible.
After this big boost from China, how does Rogue Nation stack up against Ghost Protocol at this point? It still trails in all categories, but possibly not for much longer. Ghost Protocol finished with $209m domestic/$485m foreign/$694m worldwide, and Rogue Nation could top the foreign and worldwide marks.
6) Straight Outta Compton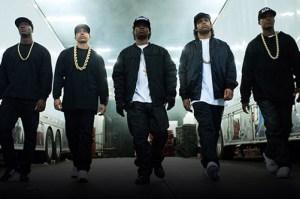 Production Budget=$28m
Weekend Gross (Domestic)=$4m
Weekend Gross (International)=$4.3
Domestic/International/Worldwide=$155.7m/$25m/$180.7m
Looking at those box office totals, you can understand why they might make a sequel.
7) No Escape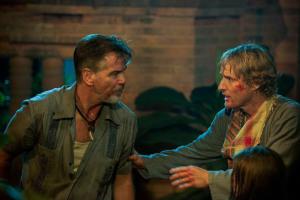 Production Budget=$5m
Weekend Gross (Domestic)=$2.8m
Weekend Gross (International)=$1.5m
Domestic/International/Worldwide=$24.1m/$6.3m/$30.4m
Wow. Some critics really, really hated this Owen Wilson movie, although the RottenTomatoes consensus is a little more forgiving, "No Escape's talented cast and taut B-movie thrills are unfortunately offset by its one-dimensional characters and uncomfortably retrograde worldview." It's that last part that has upset some, summing up No Escape as the story of "When bad things happen to white people." Well, suck it, critics, because in the end No Escape will probably turn a profit even after considering the prints and advertising costs.
8) The Transporter Refueled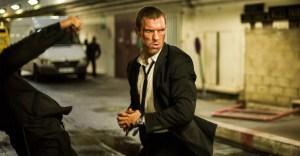 Production Budget=$22m
Weekend Gross (Domestic)=$2.7m
Weekend Gross (International)=$5.2m
Domestic/International/Worldwide=$13.3m/$12.5m/$25.8m
Not so much Refueled, as it turns out. This attempted franchise relaunch probably won't even top the domestic gross of the first Transporter movie, which grossed $25m in 2002. Transporter 2 ended with $43m in 2005 and Transporter 3 with $31m in 2008.
9) 90 Minutes in Heaven (Domestic Debut)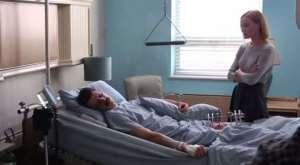 Production Budget=$5m
Weekend Gross (Domestic)=$2.1m
Weekend Gross (International)=None
We might have a new emerging genre on our hands: the near-death experience biopic. Last year gave us Heaven is for Real, an adaptation of a 2010 book written by Nebraska pastor whose young son claimed to have visited heaven during an emergency surgery. 90 Minutes in Heaven is adapted from a 1989 book recounting a Baptism minister's near-death experience. They are both Christian films adapted from Christian books, but one (Heaven is for Real) was a surprising box office hit ($91m domestic) and the other (90 Minutes in Heaven) not so much.
10) Un Gallo con Muchos Huevos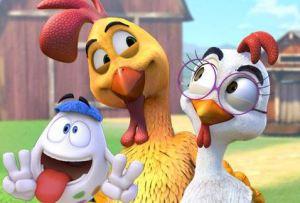 Production Budget=$5.3m
Weekend Gross (Domestic)=$1.9m
Weekend Gross (International)=None
Domestic Total=$6.6m
Wait, what's this now? Un Gallo con Muchos Huevos?
It's an animated movie from Mexico. The title translates to A Rooster with Many Eggs, and it is the first animated movie from Mexico to receive a major limited theatrical release in the US.
What Left the Top 10?:
The Man from U.N.C.L.E.– Current total: $94m worldwide on a $75m budget
Inside Out – Current total: $351m domestic on a $175m budget
Sinister 2 – Current total: $25m domestic on a $10m budget
-Sigh. No Man from U.N.C.L.E. sequel now.
–Inside Out is now the 7th highest-grossing animated film in domestic box office history.
-The first Sinister grossed $48m domestic/$77m worldwide.
What's Up Next?: The Johnny Depp drama Black Mass, another year, another Maze Runner movie (Maze Runner: The Scorch Trials), and the Kate Mara/David Oyelowo flick Captive.