Holy smokes guys….it's been a while since I've written an actual post!  So, I guess it's time to play catch-up!  November 16th I packed my bags and headed home to Illinois for Thanksgiving for a nice 12 day vacation.  It's hard to believe it was a month ago today that I was getting on that plane home.  Like they say…time flies!  Time flew by pretty fast when I was at home too!  It was a lot easier leaving and not crying my eyes out like I usually do when I leave, since my parent are coming to visit the first week of February!  YAY!!  Anyways, before I flew home I thought it would be nice to have some family pictures taken since we haven't had any taken in years, so the day after I arrived, we headed out for pics down by the Mississippi River & then to my favorite park.  We lucked out & it was a gorgeous & warm day outside for that time of year….now a week later…it's was in the 30′s, so when I say we lucked out, I mean it!  Here's a few shots…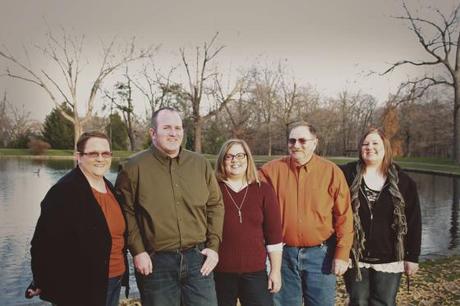 Mom, Chris (Not so little bro), Me, Dad & Sara (little sis)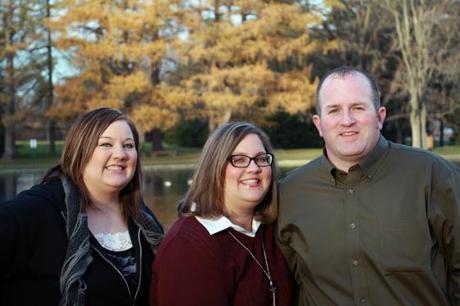 Sara, Jenn & Chris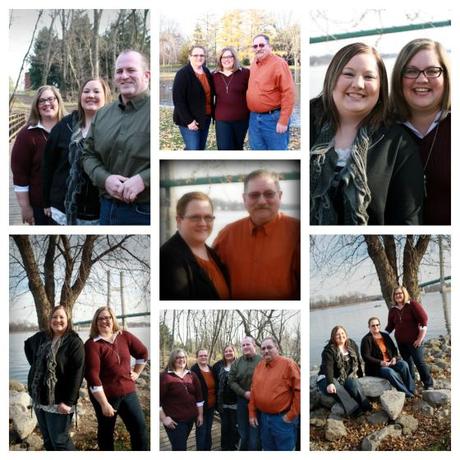 If anyone back home reads this & is looking for a good photographer in the Burlington, IA area, you should check out SAS Photography & contact Sarah Schulz, as she does a wonderful job & has awesome prices!  Thanks again, Sarah!
After being a bum & gaining 10lbs from all that great home cooking, I headed home on the 27th.  I had a little bit of an annoying cough when I got on the plane & had been popping vitamin C all day like a crazy person, but by the next day or so I was back in Orlando it had turned into a full blown cold…Blah!  I blame the plane ride & all that recycled air.
So with being on vacation, being sick & busy with Christmas shopping…I just haven't had the urge to write.  Seems like when I do have thoughts of things to write…its when I'm somewhere that I'm not near my computer, like on the ride home from work and totally space out and miss turns and such…yes, I do that.
I have managed to do a Disney park pretty much every weekend since I returned from vacation, so I can check out all of the Disney holiday goodness.  Like the lighting of Cinderella's Castle….it was magical & oh so beautiful!  I took a video of the whole thing so you wouldn't feel left out, but I can't figure out how to post it here, so I will post pics, which just don't do it justice!  :)  We even experienced New Year's the night I went as they were filming some sort of New Year's celebration and had the clock on the castle set to midnight for filming…it was kind of comical.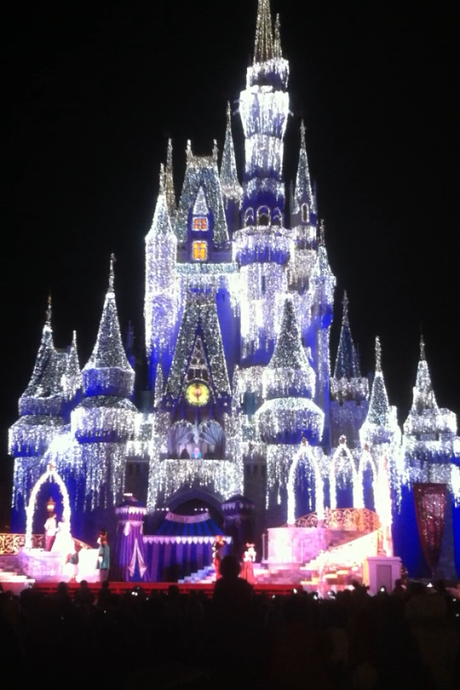 Along with enjoying all the lights & events in the parks, my friend Eric & I have been resort hopping and checking out the lights & decor in all of the Disney resorts.  They all have lovely trees…one had a life size Gingerbread house in the lobby that they of course were selling gingerbread cookies out of.  Another had the biggest freakin' Mickey Mouse wreath I've ever seen!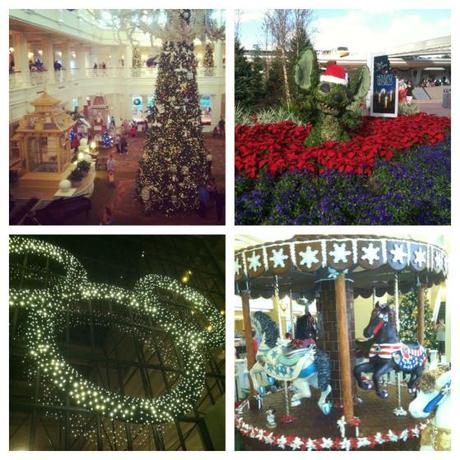 Now last weekend, my friends Eric & Jay took my out for and AWESOME dinner at Epcot at Tutto Italia, which included specialty seating for the Candlelight Processional AND V.I.P. viewing area for the fireworks show Illuminations.  I didn't get any pics that night, as I was just having way to much fun.  There are several videos on YouTube of the Candlelight Processional…I went to the one that was narrated by James Denton (Actor from Desperate Housewives).
Now this afternoon I have plans to go with my Disney companions to go to Mickey's Jammin' Jingle Parade at Animal Kingdom & then we are hopping over to the Osborne Family Light Spectacle at MGM (Currently known as Hollywood Studios, but I refuse to call it that like any diehard Disney fan)!

Well, that pretty much wraps things up to what's been going on in my world lately.  Got all presents wrapped and shipped out yesterday, so all that stuff is out of the way.  I have gifts for friends sitting here to hand out this coming week.  I'm kind of bummed I've only gotten one Christmas card so far this year.  I always loved Christmas cards…I only send out a few anymore since I never seem to get any back.  I was super excited to come home Friday though and found my landlords had left my yearly Christmas present hanging on the door, which this year was the cutest cookie jar…filled to the brim with cookies & a cute jar full of peppermint taffy.  They are the best!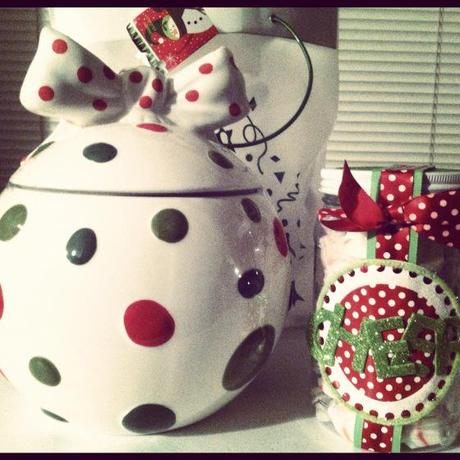 Well…I'm going to call it a wrap!  Let's hope the writing bug keeps flowing this week, so here's until next time!
Cheers!