Castle and Key Restoration Rye is the perfectly named release from the resurrected Old Taylor Distillery which was built by Colonel Edmund Haynes Taylor Jr. himself. A man with deep historical influence on the bourbon world and who is known today through his namesake whiskey E.H. Taylor. A brand and name that's changed many times over the years and currently resides with Buffalo Trace.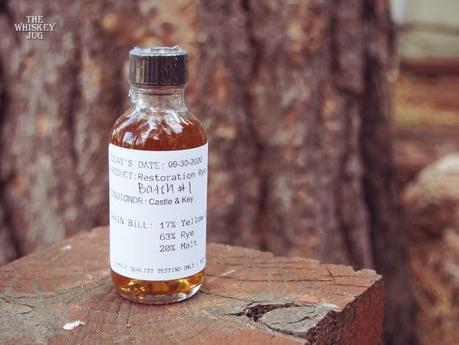 The distillery was purchased in 2014 by Will Arvin and Wes Murry and over the course of two years they restored the historic distillery and began distilling in 2016. In 2020 they released their first products to the market and this rye was one of them. A ton of work went into getting everything up and running again and putting something out on the market. So let's get to drinkin' and see what the fruits of their labor have yielded.
Castle and Key Restoration Rye – Details and Tasting Notes
Whiskey Details
Region: Kentucky, USA
Distiller: Castle & Key
Mash Bill: 63% Rye, 17% Corn, 20% Malt
Cask: New Charred Oak
Age: 4+ Years
ABV: 51.5%
Cask Strength | Non-Chill Filtered | Natural Color
Batch: 1
Price: $40*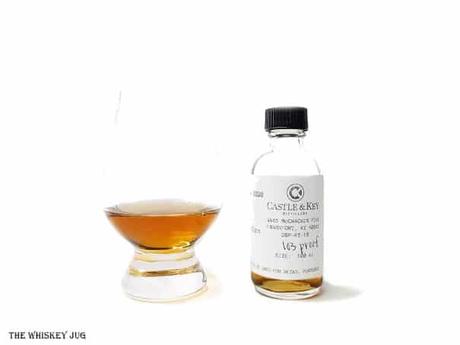 "Each batch of our Restoration Rye Whiskey is blended using a series of pods. Each pod is created by grouping barrels to create a specific sensory profile." – Castle & Key
Tasting Notes
EYE
Dark honey
NOSE
Caramel, fruit, oak, roasted corn, toasted nuts, biscuits, baking spice and some light chalky vanilla. Fairly basic aroma, with far less of a spicy kick than expected. This is a mellow rye, which isn't a bad thing, just worth noting.
PALATE
Herbally rye spice, oak, roasted corn, toasted nuts, baked apples, cinnamon, caramel and some light bits of vanilla and clove. Castle and Key Restoration Rye is much spicier on the palate. Less sweet as well with more rustic and earthy tones coming through and it picks up more of that "typical" rye profile.
FINISH
Med-long -> Herbal, baking spice, oak and fruit with a peppery pop.
BALANCE, BODY and FEEL
Good, medium-full, warm almost oily
---
Castle and Key Restoration Rye – Overall Thoughts and Score
It starts rather light and unassuming, but slowly builds more structure and depth with a bit of time and air. The aroma stays a bit on the light side with low spice and oak notes and is kind of… meh. Where the excitement centers on this one is with the palate that hits a bit like a Jack-In-The-Box. First poured it's mellow and sweet and you're sipping along easily and then BAM. Spice and dill pop through the senses and the whole thing comes together.
With water the Castle and Key Restoration Rye picks up a tad more corn sweetness on the nose (cornbread) and some extra herbal and biscuity notes on the palate, but on the whole not a major shift. It's awesome to see them rolling out with a good initial product and set a nice precedent for what's to come and the quality to expect. On top of being a decent sipper, I can see this being a GREAT Old Fashioned or Sazerac mixer. Way to go C&K.
SCORE: 3/5
*Disclosure: The sample for this Castle and Key Restoration Rye review was graciously sent to me by the company without obligation. The views, opinions, and tasting notes are 100% my own.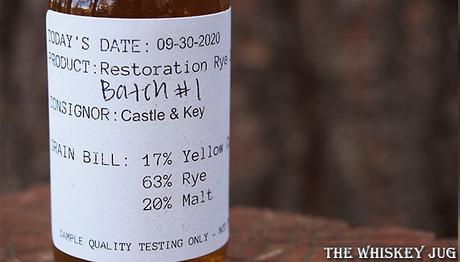 Castle and Key Restoration Rye Review
$40
Summary
One heck of an initial offering from the new kid on the block. A nice, flavorful, rye that's easy to sip on its own or used to amp up a cocktail.
Overall
3
Nose

(3)

Palate

(3)

Finish

(3)

BBF

(3)
Sending
User Review
0

(

0

votes)
Comments Rating
0

(

0

reviews)

''