Valentine's Day is quickly closing in, and for sweethearts everywhere it means compiling your wish list and hinting away to your significant other. Maybe this is the year you're getting that shiny engagement ring. Maybe you're headed for a hot air balloon. Maybe you're ready for a nice dinner out, but if you're anything like a vast swatch of the population here in Boca Raton, there's only one thing that matters: Love.
Cartier Love, that is. Preferably of the Cartier Love bangle persuasion, though you won't complain about a ring, pendant, or other Love accessory (likely to pair with your existing collection of bangles.) From 16 year olds to 60 year olds, the word on everyone's lips here is LOVE.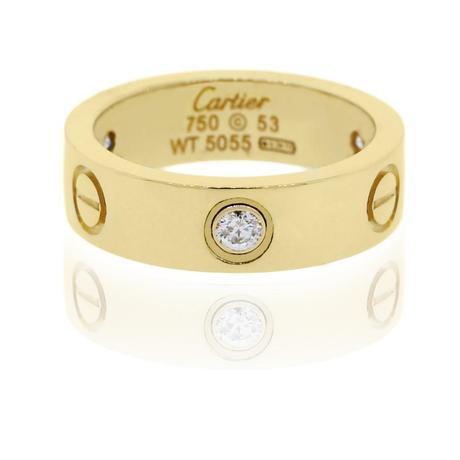 I'm not saying you can't love without material possessions; of course you can, that's not what true love is about. But in Boca Valentine's Day is the perfect holiday to celebrate Love with a  capital L. And on a holiday where gift giving is expected (Hallmark induced or otherwise), gift receivers here shoot for the stars, like they would any other opportunity to open a present.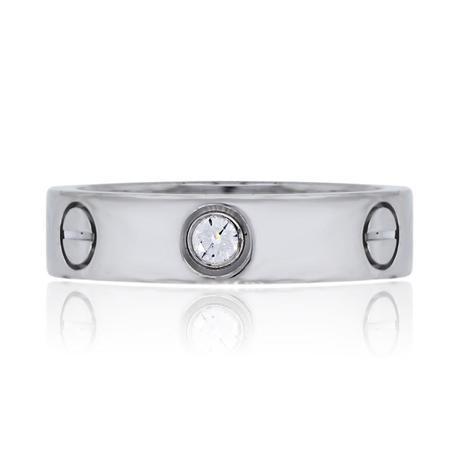 CARTIER 18K WHITE GOLD SCREW MOTIFS & DIAMOND SIZE 64 LOVE RING
The Love pieces at Raymond Lee Jewelers are pre owned Cartier bracelets, rings, etc. So this means two things: one, they're cheaper than the retail price. Two: they're rarely in stock. We only purchase Love bangles as they come in to the store, and considering that everyone wants one of these accessories du jour, not too many are ready to part with them. So the pieces we do have are primed to get snapped up just in time for February 14th!
This slideshow requires JavaScript.
If you're shopping for someone who's been asking for a Love bracelet(or subtly hinting), all you need to do is set your budget and determine their bracelet size. Love bangles, because they're clasped onto the wearer's wrist and screwed shut, require a precise fit. The sizes correspond to wrist measurements in centimeters, so Cartier Love bangle sizes are: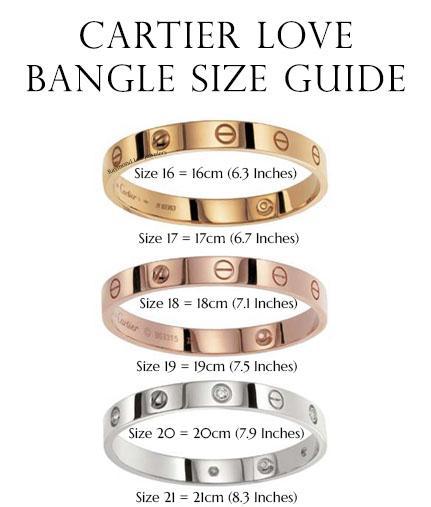 Personal preference comes into play too. Some prefer to wear the bangle loose around the wrist with plenty of movement between the wrist bone and up the forearm. Others – especially people who collect Cartier and want to wear multiple bangles or want to pair theirs with a watch – like them tighter. This way you aren't constantly jangling around or using your extremely expensive bracelet to rough up your equally-or-even-more-expensive luxury watch. No one ever said those who love luxury aren't practical.
So if you're on the hunt for a Love bangle for Valentine's Day, check out the treats at RLJ before you pop over to Town Center and pay retail! And if a Love bracelet is still way out of the budget consideration for this year, don't sweat it. We have tons of budget-friendly, gorgeous pieces just waiting for a loving home.