If you search for this carrot halwa in any search engines, you will find it as a popular, ultimate, authentic, unusual Indian Desert. Yes, it is and this recipe is something more special which never makes you fall down. Never mind you are new to cooking, bachelor cooking and so on, if you are going to start your first attempt with this carrot halwa, you will end up with increased confidence levels in cooking.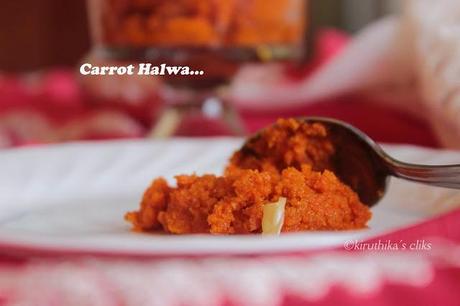 This is a special recipe to me as I made this recipe, just after my marriage for inviting my husbands friends. Being very new to cooking, my dessert recipe ended up so well that, gave me a kick start interest in cooking. The ingredients carrot, milk, ghee and sugar will make the wonders in the taste of the recipe.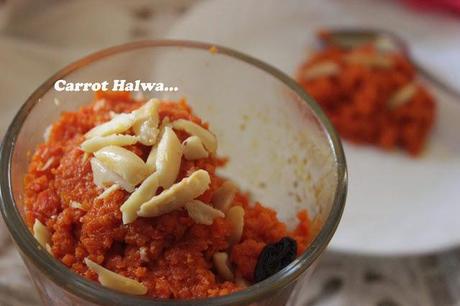 Here again, I had no grater with me, so tried making this recipe with carrot puree. As the carrot puree was made, the cooking time was also reduced. So super yummy, authentic, heavenly Indian desert will be ready in minutes.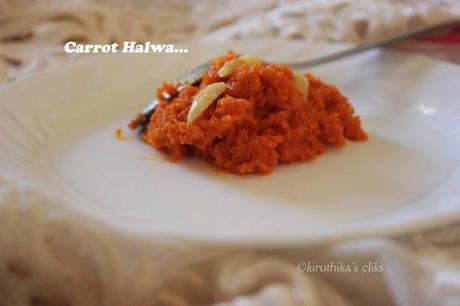 Prep time
 15 mins
Cooking time

 4
5-60 mins
Ingredients
5-6 nos Carrot (Chopped and made Puree) / 2 cups Carrot Puree or Carrot Grated2 cups Milk
1 cup 
Sugar 
2-3 tbsp 
Ghee

Procedure
1) First chop the carrots and puree it in a blender or mixer grinder. If you do have grater, do grate the carrots.
In a Kadai, add 1 tbsp of ghee and saute the carrot puree or grated carrot.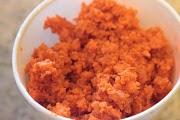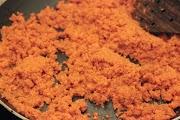 2) In medium flame, after sauteing for 2-3 minutes, pour the milk. Keep on ladling in between. 

You can see the milk boiling, and keep on stirring in intermediates.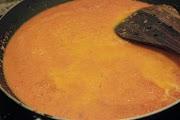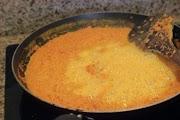 3) Once most of the milk is absorbed, add sugar, cardamom powder and keep on stirring it.

Add ghee in the intermediates. Once done you can see the halwa bubbling.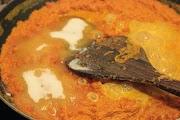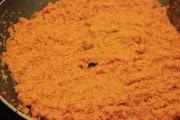 4) Yes, yummy Indian desert is ready and to be garnished with nuts and raisins. 

               Note:



You can also make this recipe with beetroot, which turns to beetroot halwa.

Instead of making puree, you can also grate the carrots.

This is a stove top method.
                         In just few minutes, you can make this inviting recipe.