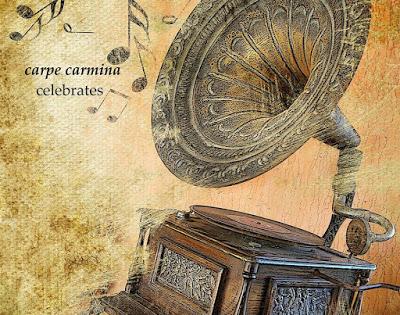 Compared to last year's long-lasting celebration (throughout the entire month of june), this might appear a little laid-back - however, this doesn't mean the contribution is any less charming nor that my love for music has faded; on the contrary, it has only grown given the amazing new music carpe carmina found and featured within a year gone by. I still enjoy sharing whatever melody strikes a chord with me, whatever lyrics resonate with me, whatever song makes me feel excited and at home, with you, my dear readers. What's left to say after this - well, obviously a huge thank-you to those who have accompanied me (still do) on my musical-musing-journey, who read my words, who explore and spread the word about the music praised on carpe carmina in so many wonderful ways - yes, this is directed at you, your involvement means so much and will never cease to amaze me. Of course a heartfelt thank-you, too, goes out to those who inspire me to write about music, their music, by composing the fine songs you can find described and lauded on here; I owe those artists a lot, am well aware of the fact that they are the sole reason this very blog exists and flourishes. Hence thank you kindly, you all are the best, beyond any doubt!
Now, enough of the soppy words and let's move on to what most of you are (really) here for: the music - this time presented by a humble but amazingly talented singer/songwriter from sheffield, I just recently found out about, whose delicate and expressive music though has won me over promptly, thoroughly in the end. And you'll soon know why, especially after letting yourself in for this

darling

song premiere ...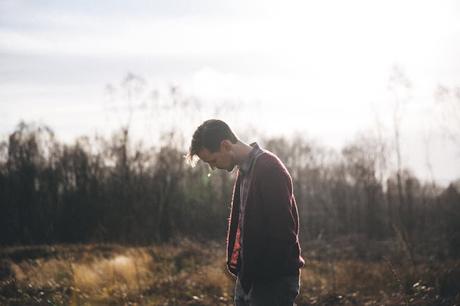 Humble Williams (photo courtesy of Aimee Catt photography)
Busy bee and endearing singer/songwriter (Matt) 'Humble' Williams sure has left an imprint on sheffield's local music scene over the past few years, with a solid set of gigs played, including an appearance at Oxjam Festival Sheffield in both 2014 and 2015 as well as a residency, so to speak, at the Brothers Arms. Two releases under his belt, namely debut single 'Good Again', whose uplifting melodies have been cinematically adapted (watch the irresistibly low-key music video for it here), and haunting tune 'A Little More Grace' - featured on sheffield's BBC introducing programme, and indeed a charmer on its own, such carpe carmina's humble remark - the songsmith is ready to embark on yet another musical journey, as everything is set for his latest original opus, 'See Summer'; it's one that strikes with the same melodious acoustic dynamics and warm vocal tone as his previous compositional craftwork, also one that emphasizes soulfully dulcet storytelling. 
Blissfully brisk and mellow in style, it can be seen as perfect bridge between mild spring and sunny summer, musically at least. And that makes it very suitable to grace your 'end-of-spring-dawn-of-summer' playlist, don't you agree?
Humble Williams performs an acoustic version of new song 'See Summer', at Leeds Dock (video made by Declan Creffield)Humble Williams' lovely birthday message:
"Happy Birthday to carpe carmina - the most poetic music blog on the internet. Written with a refreshing eloquence by a genuine lover of new music. It still amazes me how you fit so many adjectives into 140 characters and I must admit, I do sometimes have to look a few of them up. Thanks for being a champion of new music and, in the age of the emoticon, reminding us that language can still be beautiful."
Reach out & listen to Humble Williams on ..... twitter ..... facebook ... .. soundcloud ...Take a look back at last year's celebration ...
part I   part II    part IIIpart IV    part V    part VI      part VII    part  VIII
... as well as at the interview given about it (courtesy of sonic boom's very own Dermot Whelan)
And look forward to a big birthday bash in 2017 again, when carpe carmina sees its 4th anniversary!