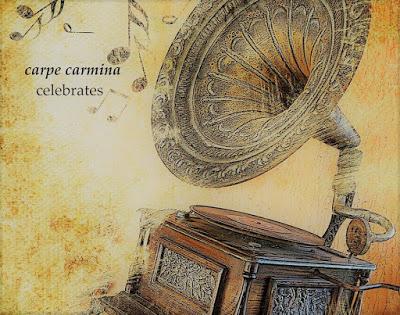 Today carpe carmina celebrates brings you something from the past to brighten your presence, to better your future (prepare to have your listening routines altered). And yes, it's with a little help of an exceptional artist that we do so. 
Back when carpe carmina turned 5 years old ...

 
... the part-time civil engineer, part-time sonic visionary published gig footage from the launch for his early 2018 EP 'Searching For An Answer' (a diverse catalog of characteristic and colourfully evolving compositions which responds to an ever demanding audience in a reasonably enthralling and entertainingly quirky fashion), presenting a brand new song to those who haven't been in attendance; 'Jet Black' embodies the invitingly vivifying, vibrantly ambient trans-generic tonal style Paul Lynch aims to embrace, is part of his five-single-project in 2019. After being a bit quiet on the promotional front  (don''t be mistaken though, the wonderfully witty songsmith has spent many hours in the studio throughout), you'll hear from the creative Londoner more often again this year. Sonorously different each time, always dearly 'smashing' still. This is at least what his first musical outing for months, 'A Different Way'

–

endearingly evocative and melodiously picturesque in sound, as well as second single 'Oh So Quiet'

–

striking an exotically entrancing tone

–

suggest. Plenty to look forward to, plenty to be taken by surprise by. All you need to do is listen. 
Music well worth listening to ...
... as pleasingly quaint and brightly mellow vocal bliss allies with atmospheric acoustic guitar play to make this enchantingly elegiac classic even more of a delight to indulge in; sumptuously discreet and yet comfortably confident in its very own way, Paul's take on 'Yesterday' brings back all the good musical memories you might have made with it but also reminds you why extravagant and elusive poetic approaches to music are those to hold dear.
Lets hear it from Paul Lynch ...
»

Happy birthday to carpe carmina

–

6 years of truly supporting artists and building successful relationships with those artists! Uninfluenced by big names and big connections, the music takes precedence in this blog!

«