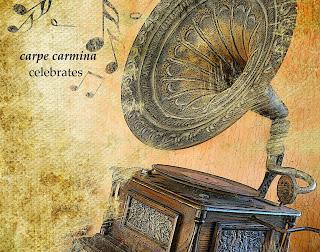 carpe carmina celebrates - and you shouldn't miss out on having a good time! Hence put your headphones on and find pleasure in indulging in these two covers performed for carpe carmina's 2nd anniversary.
It's getting brightly harmonious and euphoniously cozy with Will Robert's soothing yet vivid take on 'Winter Coat' by (The) Martin Harley (Band). Enjoy! 
Where has Will Robert been when carpe carmina came into being? 

Will Robert can be rightfully called a soulful troubadour and avid globetrotter: when not spending time in the studio to elaborate new song ideas or to record covers, the cambridge based singer/songwriter roams the world, mainly europe, and lets his vivifying and emotionally involving music speak for itself while performing unplugged and (intimate) acoustic gigs, while busking and spellbinding his audience with both a dynamic, nimble guitar style and his warm, vibrant vocal delivery; thus it doesn't come as a surprise that the charming indie musician has been gigging in italy in May 2013 - when carpe carmina was in creative process already - and shortly after released a melodiously haunting, briskly guitar-driven rendition of Bastille's composition 'Flaws'. As a man sticking by his principles - Will Robert once explained that busking and street performing have contributed to build his confidence as an artist, have given him a better sense of composing likewise (it brightly shows in single 'City Lights', taken from his second EP 'Transitions' (2014), which has been added to BBC Radio One's station playlist in january 2015) - the dedicated artist currently rises to a challenge he set for himself: he travels across europe to perform 100 shows in 100 days, moreover decided to cover a new song once a week, for a period of 10 weeks, at the same time. Bearing in mind all the above mentioned (especially his packed schedule), carpe carmina is fortunate enough to have him present a song of choice for its birthday - and what a spirited one it is!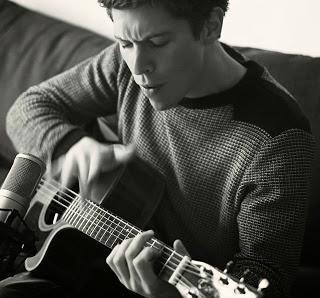 What does Will Robert have to say about carpe carmina and this milestone?
'Nessi and Carpe Carmina have been very kind to me and really supported my music whilst at the same time introducing me to many other artists I may not have come across otherwise... Thank you!'
Reach out & listen to Will Robert on ...
.. twitter ...
.. facebook ...
.. his official website ...
.. soundcloud ...
.. youtube ...
Raucous, soothing emotionality shines through when Jamie Sloan raises his voice - add powerfully resonant guitar serenades to the picture and what you get is a soulfully poignant cover of 'Kids' by MGMT, that without any doubt stirs to the core! 
Where has Jamie Sloan been when carpe carmina came into being? 
Mid 2013 the modest but naturally gifted singer/songwriter did treat lovers of stirring and mellow musicianship with 'You're The One For Me', which has been later featured on his marvellous EP 'K.T.', showcasing 3 songs of 
mellifluously dreamy and atmospherically floating sonic charisma
. Ireland born Jamie Sloan yet did not only promote his future release back then, but also honed his live performing craft by participating regularly at the Old George Busker Night in Newcastle. At the present, his sensitive, expressively husky voice adorns rich, ambient yet passionately radiant acoustic demos, loyal listeners however might have noticed he has struck a slightly different musical path by introducing moody, subtly electrifying and buoyantly rhythmic demo 'How?'. carpe carmina certainly is curious to see what this talented songsmith will come up with next!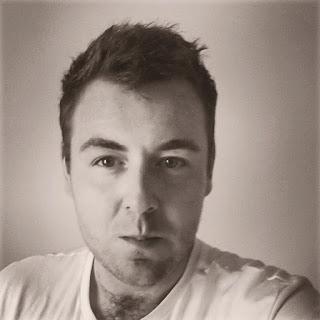 What does Jamie Sloan have to say about carpe carmina and this milestone?
"Carpe Carmina (Nessi) genuinely means so much to me. The honest (sometimes too honest) words you write and the things you have done for me, have added to the belief in myself that I CAN achieve my dreams. Without passionate people like you, my journey in music would have come to an end a long time ago. Long Live Carpe Carmina! I'm so happy you've made it this far, I hope that your passion and honesty for music never fades."
Reach out & listen to  Jamie Sloan on ...
.. twitter ...
.. facebook ...
.. soundcloud ...