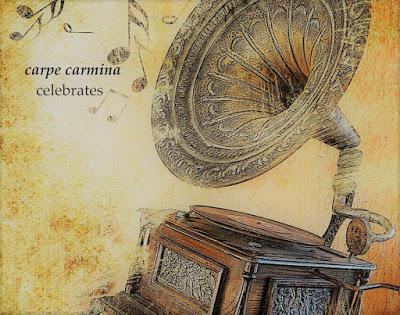 carpe carmina is both immensely proud and happy to have some female backup for its anniversary
–

especially since with Chloe Foy  it's someone whose atmospherically evocative music has inspired many playlist makings for carpe carmina's little radio sister, carmina suavia. Listen up and fall for excitingly ethereal, heavenly mesmerizing musicianship.
Back when carpe carmina turned 5 years old ...
... there was proof once more that music is not only a small but also a woman's world as mancunian Chloe Foy partnered with liverpudlian Natalie McCool to encourage young female musicians to share their experiences and grow as artists, as they came together to support one another and showcase their individual talents within Brighter Sound's Both Sides Now program. It's been around that time, too, that one of the compositions
written by the velvety-voiced songstress was featured on carmina suavia for the first time leaving yours truly and most likely all people listening as well hanging on Foy's very lips
–

and who could blame any of them, any of us for 'Flaws' is a flawlessly graceful song indeed. Many shows and charity gigs played over the last year, the rising musical heroine still uses her voice to raise awareness of important socio-cultural phenomena such as the stigma of struggling with mental health issues (her latest single 'Oh You Are Not Well' addresses this crucial topic, deals with everyone's inner demons
commandingly haunting

soundwise and
is visually staged

through strikingly minimalist black-and-white aesthetics) or as the necessity of female empowerment (along with Babywoman Records' Charlotte Carpenter the 26-year-old natural muso has just recently played FemPop festival in Barcelona). On a scale from 'sublime' to 'summa cum laude' it couldn't look brighter for a woman in music with such a big heart, with such artistic prowess, with such big plans for the rest of 2019 (one being a scheduled summer tour
–

including Greenman Festival in Wales
–,

another the release of her debut album later this year).
Music well worth listening to ...
... as with this charmingly cozy and emotionally elegant cover of a timeless tonal heartbreaker (courtesy of Neil Young) you simply can't help but feel at redeeming ease with the endearingly elysian and angelic tale flattering your ears. What a true gem of a song, what a gentle and yet gripping performance from Chloe!
Lets hear it from Chloe Foy ...
»A big happy birthday to carpe carmina! Thank you for being so supportive of music in all its forms and championing small unsigned artists like me!«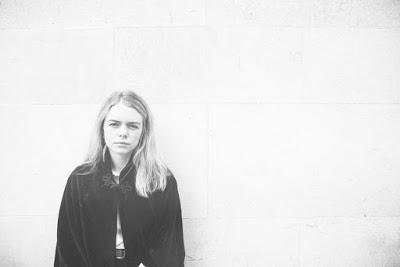 Reach out & listen to Chloe Foy on ...
.. twitter ...
.. facebook ...
.. her official website ...
.. soundcloud ...
.. spotifiy ...