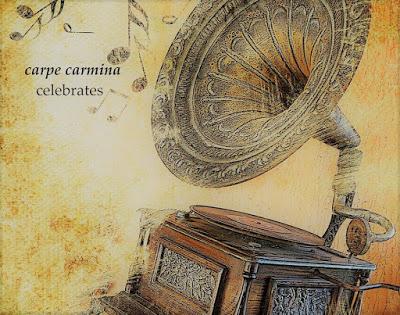 What would carpe carmina celebrates be without a bit of wistfully upbeat lofi-bedroom pop? Exactly, it wouldn't be the same! So as an avid fan of brand new friend's briskly joyous and powerfully infectious tunes, carpe carmina couldn't let the chance pass to invite someone described by the successful (now) five-piece as 'local legend and writer of bangers' to celebrate 6 years of musical musings with us.
Back when carpe carmina turned 5 years old ...
... the 19-year-old connoisseur of all things irish indie sounds most likely added a batch of demos to his archive and planned the next chapter of DIY live music events in and around Ballymena. It's hard to pin down, to be honest (maybe just as hard as pronouncing his name correctly) but for all we know, Eoín was already writing sad, sweeping tunes, ready to share them with an audience appreciative of raw material rich in keen spirit and contemplative core. Following brand new friend's successful lead
–

who sang peppy bedroom-pop-gloom at the top of their lungs
–

Eoín made his first 'official' contribution to the thriving NI music scene when releasing boldly bittersweet debut single 'Abigail' in April.  As a young man with a vision of what's coming next, with charmingly cheeky ''Cavalier Attitude'' alike the modern bard dropped energetically gritty tune 'Dread and Doubt' shortly after he had joined forces with Daniel Graham, founder of this former one-man-punk-project, only to recently announce that a full four-track EP of his own ('songs for sorry hearts & shooting starts') is on its way this month (check on Eoin's soundcloud for it, guys). It goes without saying that we can expec
t
beautifully blue
but
blissfully uplifting gems
aplenty here. Exciting stuff for sure!
Music well worth listening to...
... as 'a poet that uses too many chlichés'
takes you to the stormy shores of blossoming teenage love potentially growing out of style; and
Eoín

does so in an endearingly mindful, brightly museful musical way, showing spirited intimacy that sparks without delay. 
Lets hear it from Eoín Agnew ...
»carpe carmina is an insane music blog run by the fantastic Nessi Holt
–

it has given me and so many others so much talented, unique bands to check out. There is a proper variation in genre which is brilliant and Nessi always gives everyone a chance. I will be forever grateful for the honest reviews and the help it has given me so far! My highlight was getting 'Abigail' on Radio Kaos Caribou [note: carmina suavia is where indie music I consider worth featuring on my blog, carpe carmina, gets airplay each tuesday night from 10-11pm (UK). People tend to mix up the blog and the radio show due to its
–

purposely chosen
–

similar sounding name. So no worries, Eoín] - Nessi you are an absolute star, thanks for everything. Happy birthday to carpe carmina, love from Eoin. x«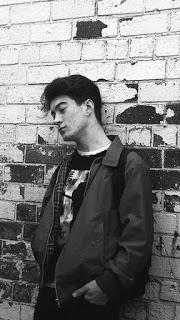 Reach out & listen to Eoín Agnew on ...
.. twitter ...
.. soundcloud ... 
.. spotify ...