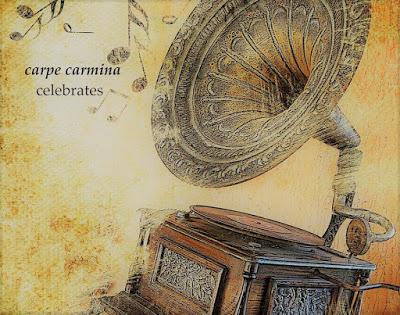 Hoping you still got Calan Mai's sweetly haunting performance of 'Cigarettes & Beer' on your mind, today points to the most endearing musical ''payback'' you can imagine.  
Back when carpe carmina turned 5 years old ...

 
... the now Canadian resident war preparing his first musical outing in 2018, better known as addictively melancholic 'Cigarettes & Beer'. Still based in Manchester at that time, the charming songsmith used the nocturnal sight of the city, its luring nightlife to his advantage and created a compelling storytelling scenery that captured the song's weary, tensely languorous essence all too well. In time for Christmas then Dom and artist-led community Babywoman Records (run by the wonderful blues-folk songstress Charlotte Carpenter) teamed up to spread (dis)enchantingly eye-opening nostalgia with achingly beautiful and cathartic single 'Christmas Cards', keeping the momentum for much anticipated follow-up releases among loyal listeners alive who know he is sitting on quite the collection of songs from previous recording sessions still. Recently returned from Melbourne, the singer/songwriter played Dot to Dot Festival with aplomb and secured another gig in August, opening for Harrison Whitford at the Castle Hotel. It seems as if Manchester always draws Dom back – and maybe it will bring out the best in his musical mind again, too, so we don't have to wait yet another 6 months for a brand new musingly melodious and stirringly blue beaut to see the light of day. There's hope, folks, there is hope!
Music well worth listening to ...
... as this rendition of 'Friend of a Friend' is in no way inferior

– only missing the charm of Australian accent maybe

– to its delectably darling and mellifluous original version. With mildly mellow acoustic-focused instrumental backing and honest, heavy-hearted vocal warmth at center, this calmly caressing, delicate performance will win hearts in no time

– and rightly so.
Lets hear it from Dom Major ...
»Your blog has meant so much to me over the course of my ongoing music career. Not only for support and kind words, but for helping my music (and the music of many of my friends) reach a wider audience. Without blogs like this, there would be a much more limited platform for unsigned artists. We make music and you are kind enough to want to listen to it, and for that, I thank you.«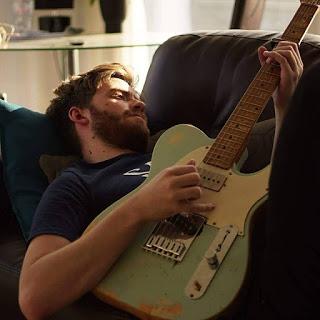 Reach out & listen to Dom Major

on

...
.. twitter ...
.. facebook ...
.. his official website ...
.. soundcloud ...
.. bandcamp ...