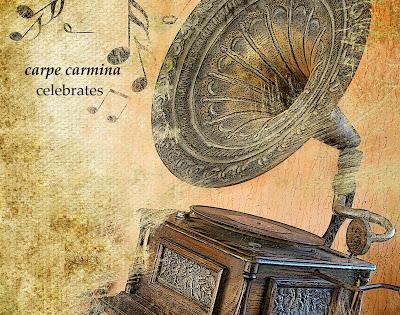 »
Change we fled from tracked me down like a loyal hound ...
«
Change, most often, is inevitable; some things, however, will never change. Carpe carmina, for instance, will always be a place for finding music in its most vulnerable and honest, in its most diverse and poignantly pensive form. And that sure is nothing to run from, it's something to turn to instead, to fully embrace and engage with. 
Its essence ‒ words and tones, emotions and musings ‒ is haunting, without any doubt, and it invites you to stay ... to stay devoted to a cause that is noble and worthwhile: spreading an universal message, a message of love and understanding, of sometimes challenging truth but of comforting persistance, too ‒ one that can be found in music, purely, and at any time you wish to draw from it.For carpe carmina's 7th anniversary change is coming as well. In lieu of focusing what defines the present, we take a look back at what lies in the past and bring you both something old and something new: two performances from one artist only, two songs in transition, from different but aligning eras, being in total (stylistic and sonic) harmony still.So here's to outlasting musical magic to unfold, here's to an appealing yet audacious musical voyage to continue.  This is for you loyal lot, sticking around for the sound of a moment to come back to time and again. Here's to carpe carmina at last, to many more melodies risen, many more words written, many more messages sent out. Happy birthday, cc, now let the music(ian) do the talking ...
Back when carpe carmina turned 6 years old ...

  
... 
DC Logan
most likely was finding inspiration for new music whilst
fighting through insomniac
yet
creatively
fruitful nights
, probably rehearsing for his
first solo acoustic set
in a while
, taking place at
Jigsaw Festival
on August 1st. Just in time for clocks to be turned back in the UK, he shared a
first single preview
to '
Myriads'
follow-up album
 called '
Tilt The Clox
' ‒ a 
sonorously rhythmic
 and 
luringly tense
 (political) anthem; the next compositional chapter was added with '
Heavening (Watch Our Bottles)
' soon after, centering around a 
heavyhearted
 and 
hauntingly forlorn narrative
.
 And yet it didn't fully prepare us for the 
magnificence of sophomore record 
'
Night Tennis
' 
in total
; a 
wonderfully poetic
 and 
picturesque
, 
enticing
 and 
ethereal
,
intimate
 and 
sonically supramundane opus
 which saw the light of day earlier this year. Highly (ap)praised (and rightfully so!), it's not only a 
reliable companion for sleepless nights 
but also a 
gorgeous piece of art 
to explore in all detail (lyrically as well as musically). Appreciative listeners were given the chance to when the 
London-based
 muso and artist took the stage at 
The Takeover Festival
 (lockdown style) last month, 
supporting a good cause 
(
music therapy
 for those living with physical, mental and emotional illness, distress or trauma) and 
promoting good
 (as it is
 august 
and 
alluring
, 
adventurous
 and 
adamantly authenic
) 
music
at once
, which hopefully will be performed to cheerful and captivated crowds 
post-Covid 19
 again. 
Music well worth listening to ...
..
. as sumptous acoustic grace and absorbing vocal passion create such a powerful and stirringly staggering soundscape that you won't forget about 'Broken Seas (Reanimate)' any time soon. 



Moreover, as 'Can We Talk?' gives you something tenderly melting and blissfully soothing to talk about for a long time still. With it, museful and very praising conversations lie ahead for sure. 

Lets hear it from Officer ...
»So here's what I like lots about carpe carmina ‒ it is human! Where so many have understandably in our times become mechanically analytical, machine-perfect, coming bleeping in particles with ones and zeroes, and so leave imagination out of the reason within their listening, carpe carmina is holistic in how it receives and communicates about music ‒ mind, body and spirit... and for me that's the only way to really and truly have heard and known a piece of music.«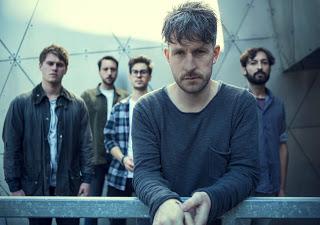 Reach out & listen to Officer on ...
.. twitter ..... facebook ..... his offical website ..... soundcloud ..... spotify ...
What's left to say? A massive thank-you to DC Logan aka Officer for recording not just one but two songs, 'cause we simply couldn't decide what composition of his we liked most. What a legend! Please go check out his recent release 'Night Tennis' (and if needed still, you'll find an elaborate line of argument as to why you shouldn't miss out any longer here).