Today's lunch was well worth the wait, and boy was it a wait.
My Dad, a coworker and I headed 30 minutes north to San Juan Bautista because we had printed and framed a bunch of photographs for a seed company. We had to hang them in their new office because they are having a Grand Opening party tomorrow and they want all their walls looking spiffy for the event. We all thought it would be fun to have lunch at a little taqueria over there.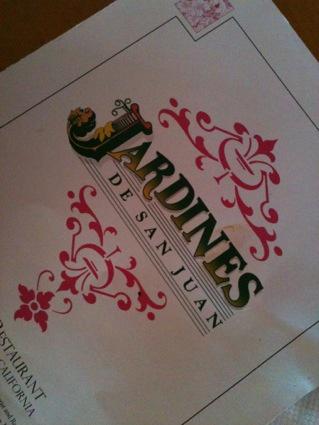 We sat down and I don't know what was going on. Waiters were everywhere, running around like crazy. They must have been short staffed or something because it was definitely chip and salsa mayhem.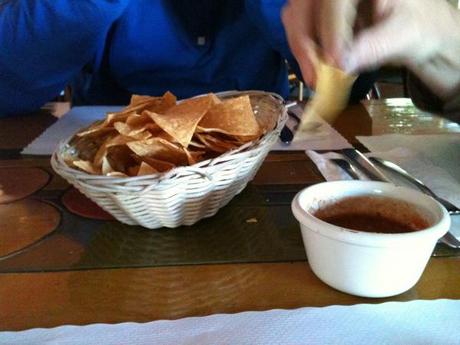 Luckily we had 2 baskets of chips and salsa to munch on while our food was cooking. It took an extra long time today.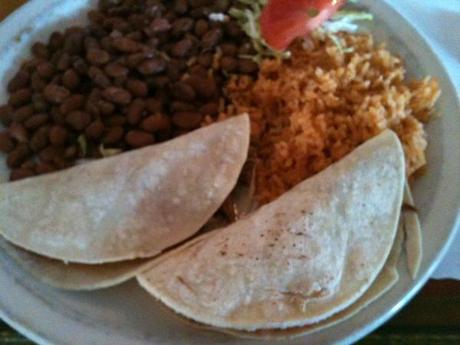 I ordered the carnitas tacos. When I ordered them without cheese or sour cream our waitress told me that their normal beans are made with cheese in them so she recommended I have the whole beans instead. How nice is that? I really appreciate it when waiters/waitresses are on top of their menu's and really think about my dairy free needs.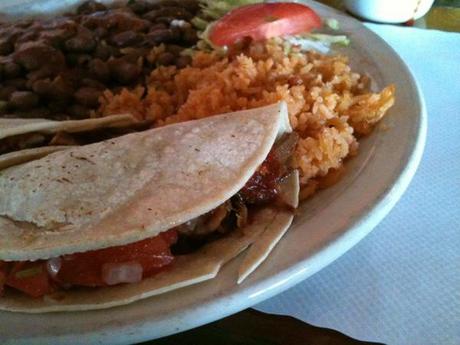 I tried my best to stick to my new clean eating. I only had 1 chip and I didn't eat any rice. Technically I shouldn't have eaten the white corn taco tortillas or the whole beans (if I were following the 17 Day Diet to a T) but I broke down and had 1 tortilla and all of the beans.
I want this new clean eating plan to work in the real world, not just for a few weeks. I've learned that very restrictive diets don't work for me. They might work for a few weeks but they don't translate into living in the real world. In my real world I'm going to eat at taquerias and I don't want to give that up.