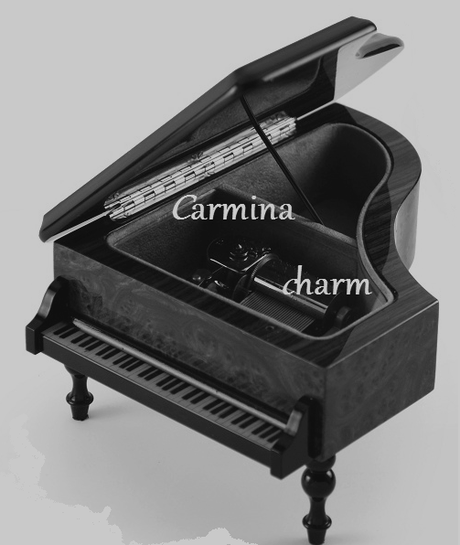 Do you know that yo
ur soul is composed of harmony? 
- Leonardo DaVinci
It's harmony that your soul and mind embraces again when listening to music. As sound surrounds you, only some melodies firmly resonate with you, get an immediate emotional response - whilst their approach is a smooth and soft one, whilst they slowly, carefully but steadily cling to you, these melodies eventually grab you with an intensity and force that overwhelms, that fully absorbs and stirs. It's these very melodies that are in chime with your mind and soul, it's music that leaves an imprint on your being and mesmerizes ... music that charms. 
V. Back To The Start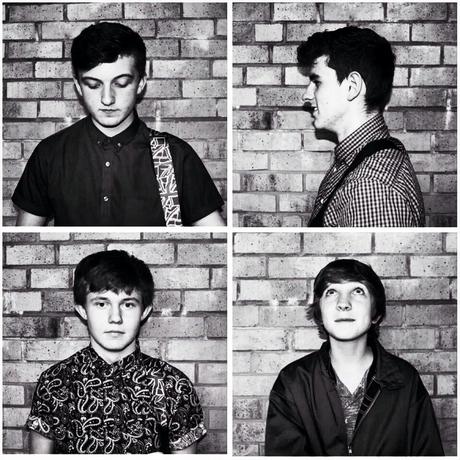 Youthful, passionate and full of (rhythmic) energy  - St. Helens based 4 piece rock outfit The Patriots blatantly call for the zealous audacity and flaring drive of a commencing, rather unexperienced band, their music, however, comes in with a conspiciously mature and defined sound. It's lucidly and ludically brisk, edgy and anthemic music, the band delights with an overall ponderous and atmospheric melodic concept though: whilst Liam Abott's sonorous and sassy vocal volume thrills, the quartet as a whole surprises with a sensible, seemingly seasoned still refreshing approach to rock music. With one single recorded, 'Back To The Start', and one announced, called 'She's The Beat', these british lads are artists to watch. 
'Back To The Start' confidently demonstrates that musical conciseness can be fiercely impulsive, bracingly fizzy and profoundly intense at once. 
Clashing drum sticks reverberate with dash, mean to establish an authentic rock'n'roll feel fortwith and succeed promptly in this attempt by ushering in a solid 
stream of hollow still vibrant, atmospherically accentuated drum strokes and vivacious, fluttery as well as fiery guitar licks. With a fierce, orotund tonal might, both bold and sharp vocals and an imbuing and dim bass din cave in, accelerate the track's rhythmic disposition and chime with pacy riffage and torrential drumming. Fervently enhancing vocals and incisvely flaring, electrifying guitar riffs rear up next to build the fulminant finish for what is a dynamic and vehemently rousing composition that excels not only due to a catchy and absorbing sound but also due to a reflective and witty narration within.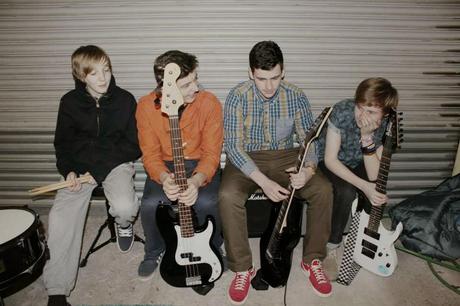 Listen & reach out to The Patriots on ...
.. youtube ...
.. twitter ...
.. facebook ...
Attend the band's next gig: a 50-minutes-set at Rainford Festival on July 4th. Stage time: around 4pm. 
VI. Love Handles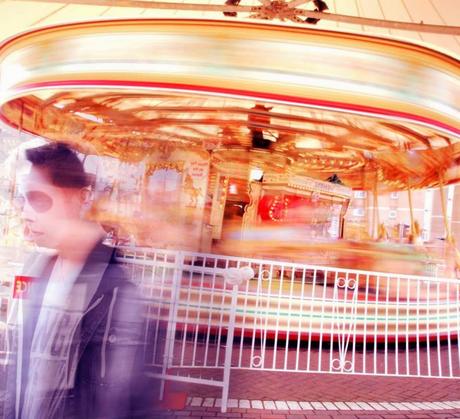 'Panda-obsessed' and acoustic-endorsing singer/songwriter Simon Gibbons charms with grungy but sensitive rock music under the name of Seven Years Behind since 2010 and 
released a new 2-track-EP in june. With 'Love Handles' (EP) t
he liverpool 
based 
multi-instrumentalist
sticks to the compositional formula of his preceding records ('The Life Files' (2011) and 'A Foolish Thought! A Sorry Sight' (2012)) by presenting personal and poignant music in a rough but soulful guise, however,
expands his melodic pattern
 by
adapting
a more
luring
and
ardent
 yet 
gloomy
 (pop-) sound.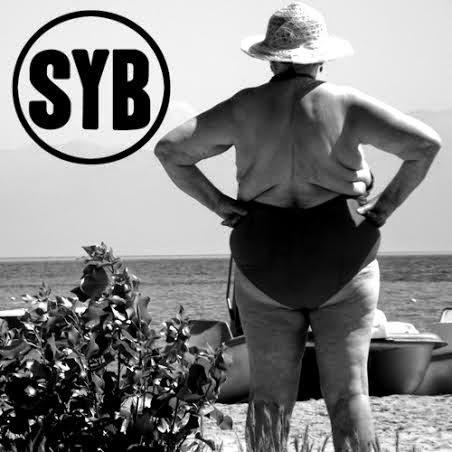 'Love Handles' is an eventful and atmospheric, a melodically and rhythmically diversified composition that starts off strong with a sweeping concord of frisky, fuzzy riffage and orotund, energetic drum beats. When dreamy, sensitive vocals set in, blend with breezy, gentle acoustic guitar layers and slowed down still vibrantly cadenced percussion elements, it's both Gibbons' edgy timbre and the mellow but blithe - soon incisively accentuated - guitar arrangement to remind the listener that there is yet more upbeat and vivacious tonal highlights to come. More than half way through, the song picks up pace and fervour (for ardent vocals, their sonorously rising and charmingly pushy echo as well as exuberant, powerful drumming and brisk, hazy guitar riffs revolt), then, 
by 
installing a rather soft
 and 
laid-back acoustic guitar segment,temporarily pales in instrumental dynamic
 again
, only to eventually 
end ina racily raging
but
smooth and harmonic vortex of sound
. 
It's with this very track that 
Seven Years Behind
handles 
to combine
exciting tonal
and engaging 
emotional depth 
which, in its entirety, 
leaves 
an emphatic and lasting impression on the listener.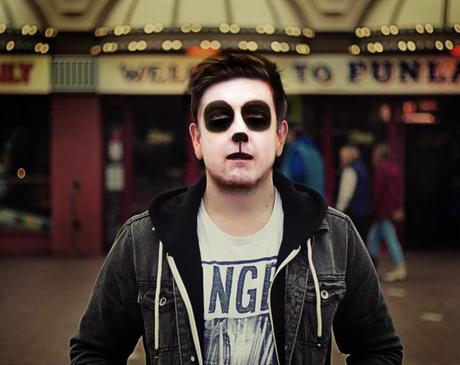 Listen & reach out to Seven Years Behind 
on ...

.. bandcamp ...
..
youtube
...
.. his official website ...
.. twitter ...
.. facebook ...
Get a physical copy of 
Seven Years Behind's recent record release, 'Love Handles' (EP) 
and merchandise 
here
.