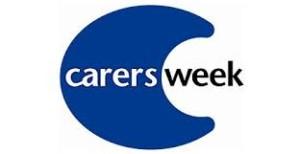 I am a carer to my schizophrenic husband and have been for years.
The first few years we were together he was fine, just the normal paranoia but he went into a mental hospital for 8 weeks a while ago as he had a relapse due to not taking his medication.
Being in hospital just made things worse.
It's frustrating being his carer as he doesn't always know he is ill so he won't accept my help or says he doesn't need his tablets.
I love being able to care for him but it can be hard work especially as it's a mental illness not a physical one.
You don't always know what to do or how to help him when he wanders to the police station or he says there is someone against him.
Also he can sometimes turn on me which is hard but I love him no matter what his illness is or makes him do.
It's also hard having kids in this situation too but you just have to get on with it.
I feel we don't get the support we should off his CPN and psychiatrist so this is a constant battle especially when he has been ill for so long now and all they do is change his medication.
I know its trial and error but I am the one who lives with him and I can tell what is helping and what is not but they don't listen, it feels like a constant fight, which is wrong. We should all be working towards helping him.
They don't come out very often despite him being so ill at times.  It's crazy, it wouldn't be too bad if he was stable but he isn't.
I do feel carers need more support and need to be listened to a bit more by the professionals.
This inspirational post was written anonymously and submitted to the blog. I have full permission to share this story. If you can relate to this post and would like to share your own anonymous post please contact me.