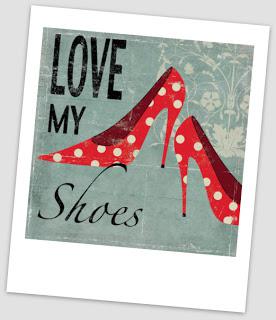 Carrie (of Sex and the City) has a shoe-fetish.
So do I. And a million other women out there. 
We know we can donate most of our wardrobe and start anew, but still keep that pair of shoe that lies unused since the last three years.
Don't you agree, girls?
Finding a shoe is time consuming, energy demanding activity, and thus, taking good care of your shoes is all the more important. These tips may help you out.
Wiping your shoes with a wet soft cloth once in a while will restore its shine
Neutral polish is a must have for colored shoes
Time may shred the shoe thread or wear out its soul - check regularly and repair 
It may be a good idea to reserve a set of shoes for walking/driving (noticed this trend in Boston first and simply loved the idea - not only is your walk comfortable and spine healthy, your work shoes wear out much less and last longer)
Wear same /similar socks with same closed shoe because that pair is definitely going to change the shoe shape
Always store your shoes in soft tissue bags