Bicol Express: Day 4. April 28, 2012. 7:30+AM. 
Caramoan Islands and islets, Camarines Sur

Part 1

      

Part 2
Matukad Island
With blusterous limestone formation and to-die-for fine white sands, Matukad Island proved to be a beach bum's haven.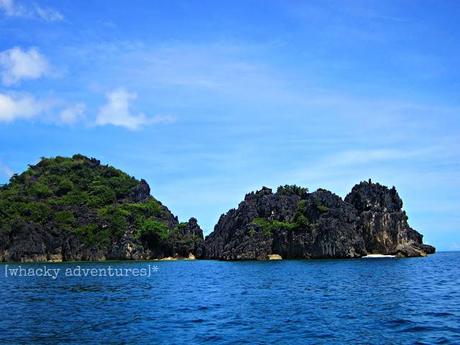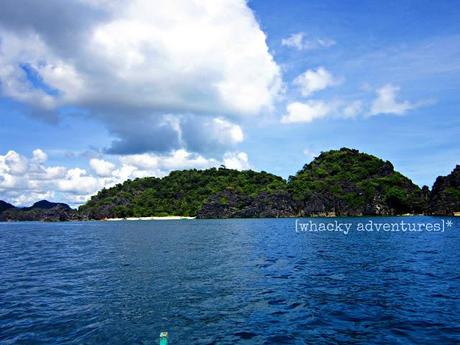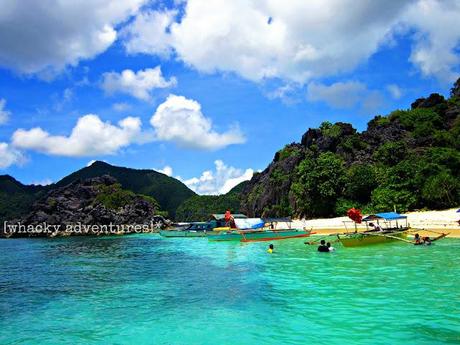 I swear I'm not exaggerating. The island has turquoise clear water. #drool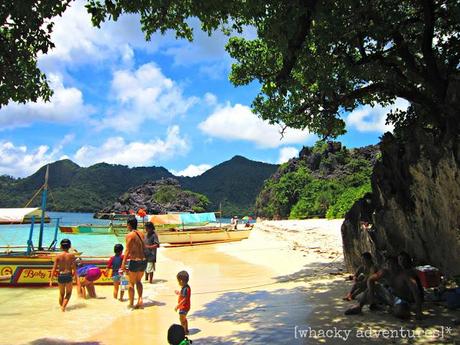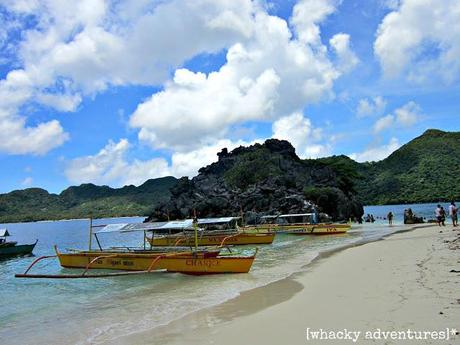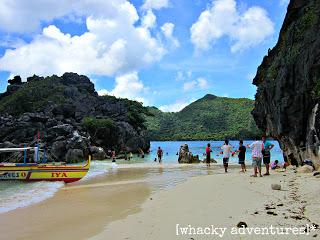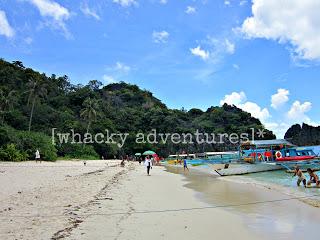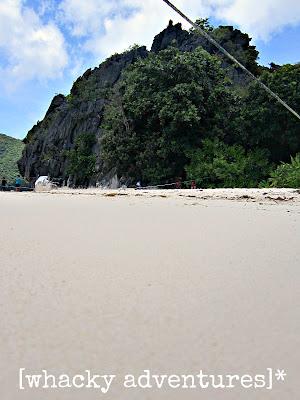 super fine powdery white sand.
Matukad peak
One of the highlights of Matukad is it's view. You have to climb an 80 degrees 
steep  limestone wall 
to get to the
 peak
and get a birds-eye view
.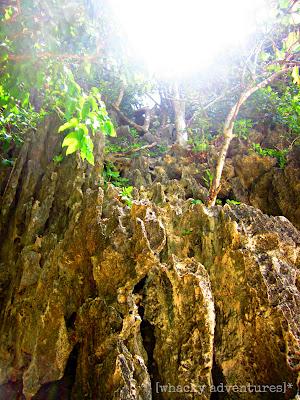 The climb.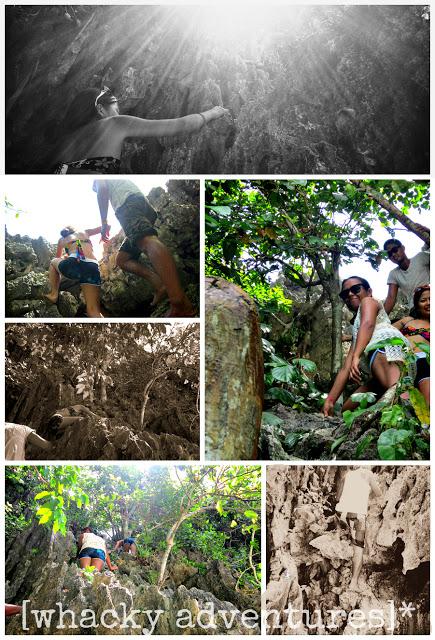 ouch my crotch. :D #feelingadventurers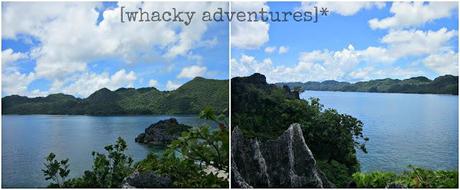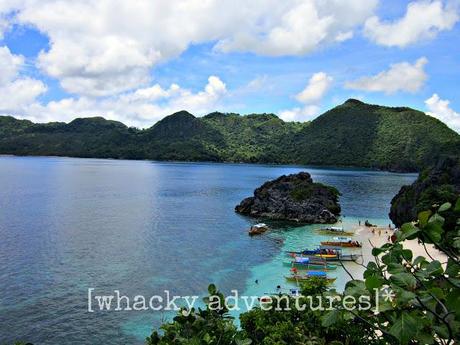 Vista view of Caramoan.
It was [for a lack of the best word] breath-taking. Despite the gallons of sweat I produced in this climb, I can't help but grin from ear to ear when I got to the top. The view was amazing.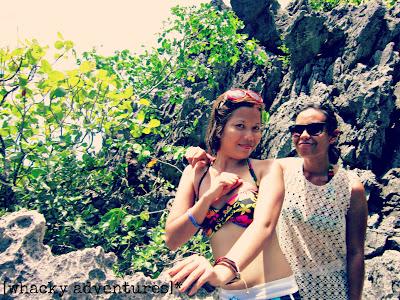 Glaire: Nakaya ko! Booyeah!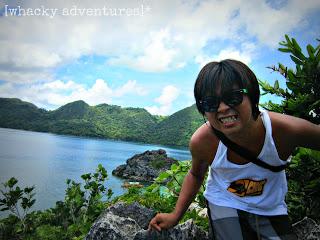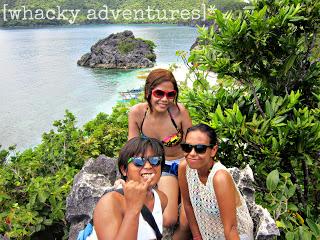 Enchanted Lagoon in Matukad IslandAs an added bonus, it also leads a path a what the locals call the 
Enchanted Lagoon.
 According to 
Kuya Ramir
, our guide and our contact's son, existing within these clear waters are 2 fishes. A fisherman took one so what remains is a solitary fish with stories of mystery. According to him, no one ever knew what happened to the fisherman.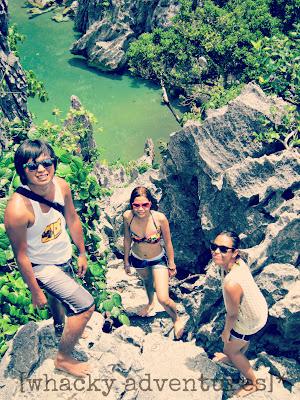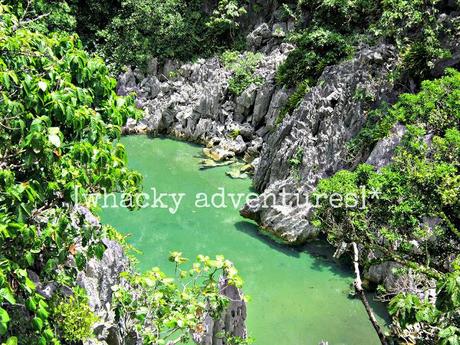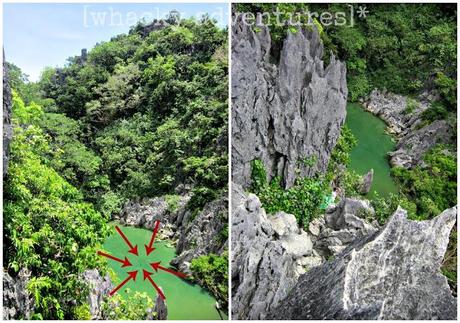 That very tiny speck is the solitary fish Kuya Ramir told us about.
 You can opt to go down and swim in the lagoon but we left our slippers on the main beach. Going down would entail prancing through jagged rocks so chickened out.

Kagbalingad Island [infront of Gota Beach]




The larga slab of rock infront of the short shoreline looks like a center piece in a big hallway. We looked for a shaded area then chowed on our 6 packed lunch. :D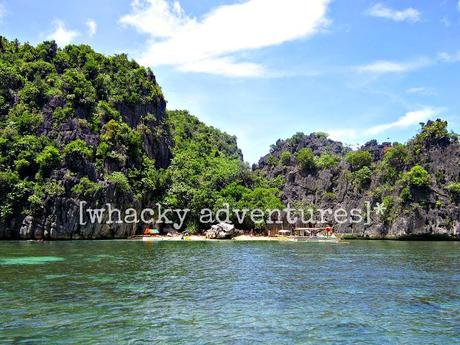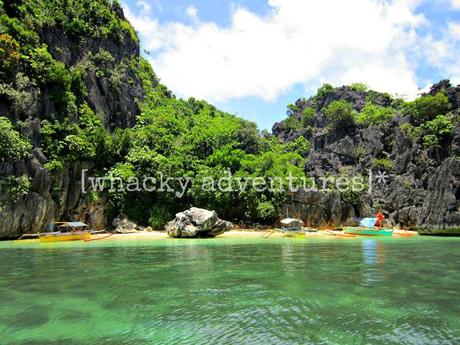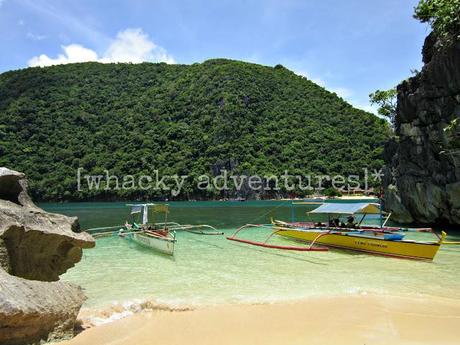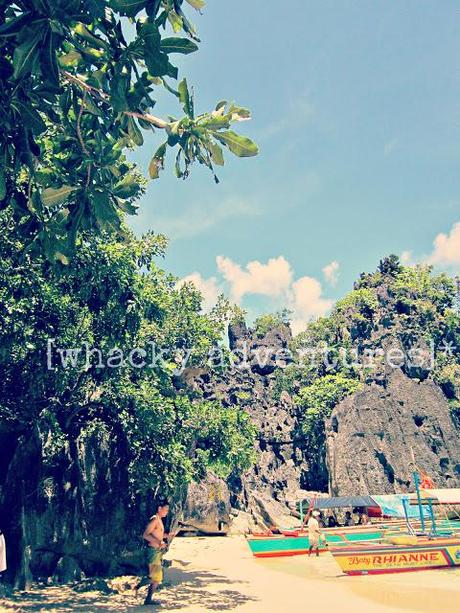 Right after lunch, we asked Kuya Ramir to bring us to a good snorkelling spot. He brought us in the channel between Gota Beach which is just right infront of the Kagbalingan. It was a shallow reef but nonetheless, we had so much fun chasing some Nemo's and Dory's. Too bad our cameras are starting to get low on batteries. Pesh!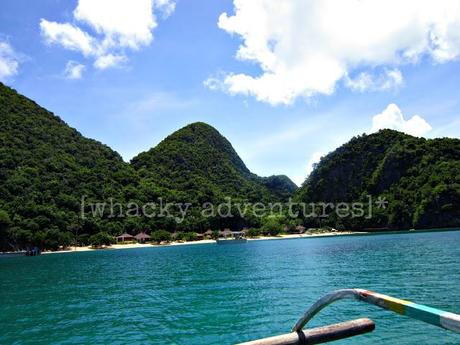 Hunongan Cove
Hunongan Cove has a white sandy shoreline perfect for swimming, and lush marine ecosystem fit for snorkeling  It

 is near 

Gota Beach

which 

is a resort managed by the provincial government. It also houses some of the Survivor crew during filming season. We never got the chance to explore the island as we were planning to go to our next island destination.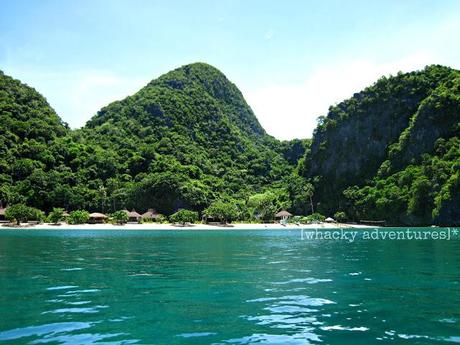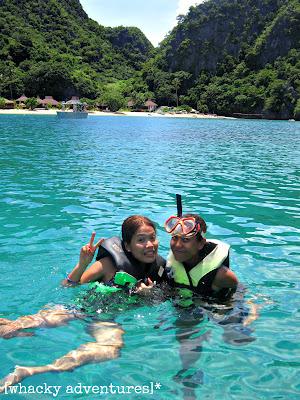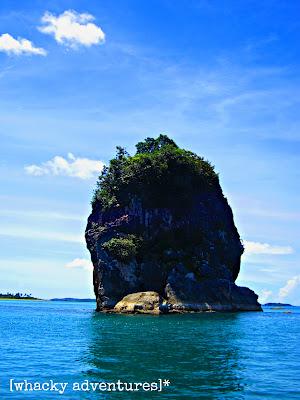 Minalahos Island
Just like Kagbalingad, it has a short shoreline with towering limestone formation towering on the beach end. It's perfect for swimming as the waters are shallow, however, the abundance of seaweeds can get you anxious sometimes. I didn't see any sea urchins but you can never be too careful.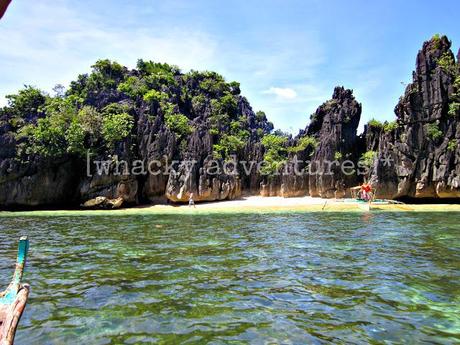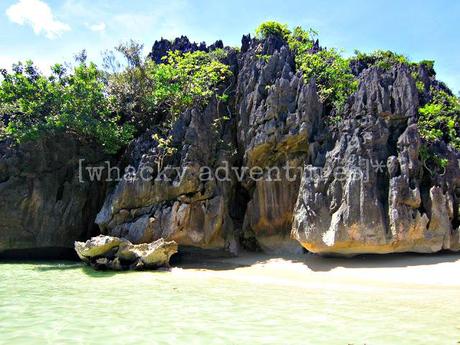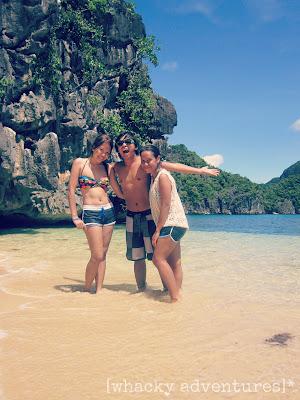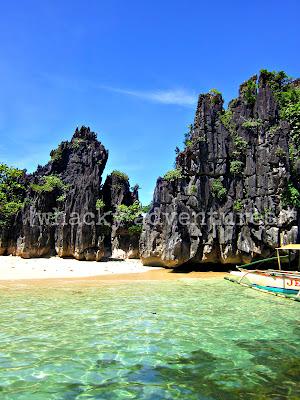 On the way back to Paniman, we got a glimpsed of the Survivor Tribal Council. Kuya Ramir said the area is prohibited and doesn't allow any picture-taking. He said cameras are scattered everywhere in the island and beach front for surveillance. He said people are gonna be in serious trouble if they got caught. #EvilGrin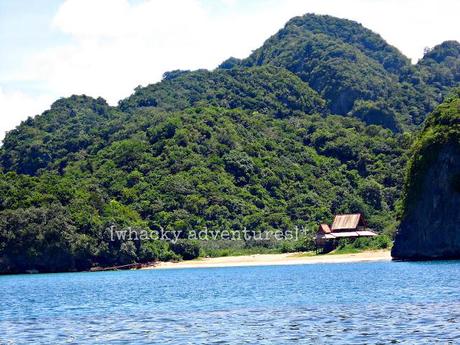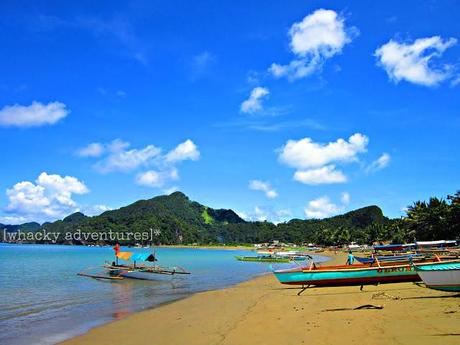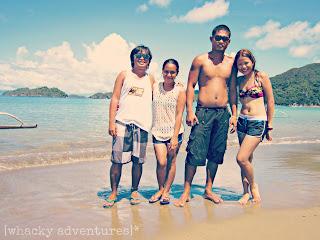 with Kuya Ramir, our tour guide.

4:00PM. Touchdown Paniman Beach.


Stepping down the boat was like waking up from a very beautiful dream.  We were all satisfied CUSTOMERS, smiles from ear to ear. 


Since we still had time left before our tricycle arrived, we decided to share a bottle of  T5 rum with Kuya Ramil, Kuya Ramir and the locals. It was fun learning some Bicolano words [more of that in a separate post], and listening to stories from locals. 

Whacky Thoughts:

The pictures I took are not even close to half the beauty the islands and the people have. It may be a bit challenging coming to t

hese secluded wonders

 but it's 

worth 

every wait and butt-sore.  I now understand why this is Survivor's favorite; because once you breathe Caramoan, it imprints itself into your soul. #chos






Caramoan Islands and islets, Camarines Sur




....

Part 1

      

Part 2


Whacky Adventures* recommends:

CARAMOAN HOME STAY / ISLAND HOPPING CONTACT


Kuya Ramil 


0907.435.1962
Room Rates: Php300 per head
Island Hopping: 1500.00 [Short Trip] / 3,000 [Long Trip]
www.facebook.com/caramoantourpackage
WEST PENINSULA VILLAS
0921.264.2538
[email protected]
http://westpenvillas.multiply.com/
BEST TIME TO GO: Before the rainy season and before the summer vacation.
Whacky Notes: [

EXPENSES]




Centro to Paniman roundtrip via tricycle = 300.00 / 3 = 100.00 each




Packed Lunch [Lutong Bahay] = 240.00 / 3 = 80.00 each




Island Hopping [Short Trip] = 1300.00 / 3 = 433.00 each




Tip = 100.00




Snorkeling

 gear rental = 150.00




Socials [Tagay+Afternoon snacks] = 100.00


Bicol Express Series: Roadtrip up north [teaser]
Day 1: Vamoose! to Camarines Sur, we go! Day 2: Arya! Dolphin sightings on the way to Sorsogon
Day 2: Larga! Multi-stop over Sorsogon to CamSur

Day 2:

 Sun-less wakeboarding at CamSur Watersports Complex

Day 3:

 Caramoan bound: Getting to Caramoan in 1 piece.

Day 3:

 Caramoan West Peninsula Villas Day 3: Spending one lazy afternoon in Caramoan
Day 4: Caramoan Islets 1: Long wait finally over!
Day 4: Caramoan Islets 2: Long wait finally over! Day 5: Sea to Summit: Caramoan Island  to Mayon Volcano
Day 5: Mayon Volcano from Cagsawa Ruins