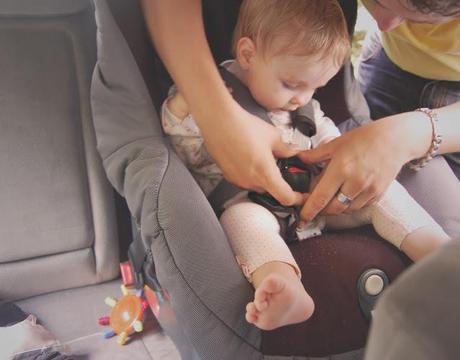 Having a correctly fitted carseat is essential when you have a baby, it's required by law that you cannot even leave the hospital unless you bring one with you. There are lots of tutorials online and information leaflets around to ensue your seat is correctly fitted and safe for every journey, if you are unsure. A shocking statistic is that almost 80% of UK carseats are incorectly fitted, scary really!
When Abbie was born we were all ready with our carseat, we knew exactly how to fit in into the car, where the seatbelt goes and how to secure it properly etc, our problem was putting Abbie in it haha, we brought it in from the car and actually asked the midwife to help up as we didn't want to hurt her or put her in wrong....it was rather simple really but we were shown how tight the straps have to be too which was really helpful!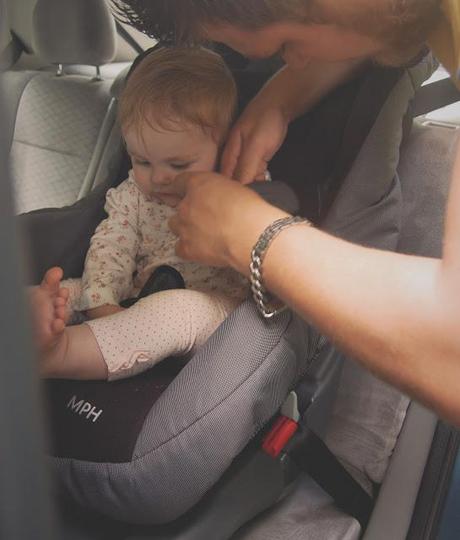 It is important that you do not use a rear facing carseat on a passenger seat where an airbag is fitted, this is the because in the event of an accident, the baby's head will be too close to the airbag causing serious injury or even death, so it is super important to get it disabled to prevent such happenings.
However if you use a forward facing car seat it is absolutely fine to leave the airbag active but make sure you read your cars handbook to check measurements!
Ensure baby's straps/restraints are snug enough around your baby, they should have no slack and you should not be able to pinch the fabric of the harness straps between your fingers, so just give it a little tighten to ensure this doesn't happen.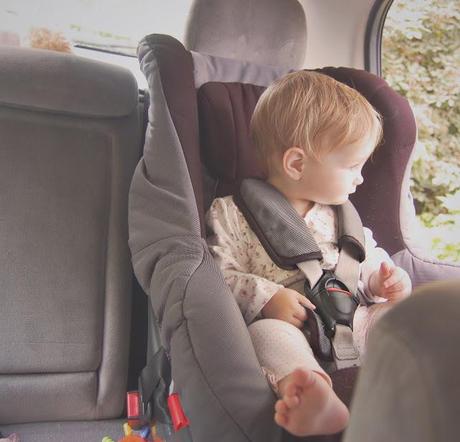 Fitting the seatbelt through the carseat is another essential to get right, make sure you do some real research to learn how to so it properly, just read the manual that comes with it and you'll be fine, if the seatbelt isn't fitted correctly your baby can be thrown forwards causing seriously injury! Check before every journey too to ensure nothing has come loose! Don't forget about yourself either, it is essential you wear your seatbelt appropriately at all times too, this can again prevent shoulder and arm injuries by holding you against the seat in the event of an accident.
Remember, it's better to be too cautious and check regularly than not enough...