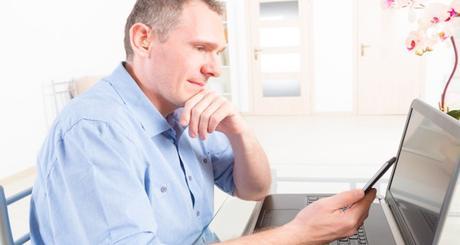 November 25, 2015
0

Email This Post

Print This Post
Caption Your Videos to Connect with Hearing Impaired Consumers
Nearly 90 percent of companies polled in a recent Ascend2 marketing report say that their video marketing is more effective than ever.
Yet, how many businesses these days are captioning corporate or promotional videos to increase accessibility for deaf and hard of hearing (DHH) consumers? The answer is surprisingly few.
New Audience, New Opportunities
Captioning means adding dialog and descriptive text to video presentations so that hearing impaired viewers can easily follow along. Considering that 40 to 50 million Americans suffer some degree of hearing loss, captioning your content might deepen your connection to an audience that today may be tuning you out.
Trying to watch caption-less video is extremely frustrating for deaf people, says Julian Moiwai, a deaf social-media marketer whose company sells video communications solutions to the DHH community.
Moiwai, who lost his hearing at age 10, also says that DHH viewers will "often quit watching on the spot and move on with our lives, or take attempts at reading lips, or hope to catch visuals that would help us understand the message."
Other similar sources of frustration for the deaf, Moiwai says, include non-synchronized captions and captioning inconsistency, that is, adding text to some videos but not to others.
Video captioning isn't just a 'feel-good' social gesture but a way to expand your company's reach and appeal. "Imagine how many more customers you could get by making captions available in your video," Moiwai adds.
Captioning Best Practices
In her paper entitled "Creating Video and Multimedia Products That Are Accessible to People with Sensory Impairments," University of Washington Affiliate Professor, Dr. Sheryl Burgstahler offers these video-captioning best practices:

Formatting
Use a simple sans-serif font, such as Helvetica
Ensure high contrast between the text and background
Use both uppercase and lowercase letters
Use italics to indicate the narrator, off-screen voices, sound effects, and other aural information

Presentation
Synchronize captions with the aural content
With just one or two lines of text, caption speakers' exact wording, including slang and grammatical errors
Caption sound effects that contribute to viewers' understanding
Only occasionally change captions' location on the screen
The Deaf Friendly Movement
Could captioning video be a way to differentiate your company and expand your audience? One source reports that captioned videos convert 8.3% more than their identical, non-captioned counterparts.
As this video from DeafFriendly.com reveals, the deaf community is ready to reward businesses, like the nation's first Deaf-Friendly Certified Restaurant, with public recognition and loyalty.  Instructions for claiming your Deaf Friendly designation can be found here. Other insights for marketing to this community can be found at DeafNation.com.