Captain Murphy is a rapper who first appeared alongside Earl Sweatshirt as a mysterious presence on the Flying Lotus track "Between Friends." "But who is this guy?" Is pretty much all everyone could think throughout the whole "anonymous" gimmick. Some assumed that Captain Murphy was simply a new alias for Tyler, the Creator (the vocal resemblances are uncanny) or even a collaboration between other OFWGKTA members such as Left-Brain. Now, with the release of Captain Murphy's mixtape Duality, it's been revealed that he actually is Flying Lotus, aka Steven Ellinson. But now that one question has been answered, there are plenty more left in its place.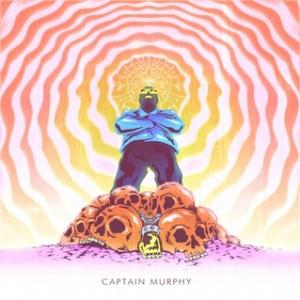 After releasing one of the most acclaimed albums of 2012, Until the Quiet Comes, Flying Lotus has definitely turned the tables on his audience. He's professed his love of all things hip-hop before, but for the most part, creating a rap alias is an unexpected move from jazz-influenced, experimental electronic master. He has become known for his astonishingly great releases, but by no means is Captain Murphy's Duality an epic game-changer (you can rest easy, Kanye). Instead, it's more of a nostalgic homage to the hip-hop that Ellinson clearly loves, appreciates, and is inspired by. At just over 35 minutes in length, the tape touches upon issues from cults to faith to the nature of evil; however, there are many aspects of crude humor and just plain silly, stupid fun. Samples range from a vintage how-to guide on becoming a cult leader, to lines from Robocop and the 1960 Italian cinema classic The Mask of Satan. It's fitting because most of the time, Duality feels like the soundtrack its own gothic horror B-movie.
Don't take Duality too seriously. From its opening lines to its closing sounds the tape is meant to be a good time. One moment Captain Murphy is wading deep, dark waters, "Never thought I'd smell the sin of innocence/Living in the city made my own mind my nemesis;" The next, he's comparing himself to Batman, "Live my life like I'm Bruce Wayne/Bittersweet pain when you see what I became." It's great fun, but Ellinson also has some top producers helping him along: Just Blaze, Madlib and TNGHT, to name a few.
Overall, Duality is less of an album and more of a question to the answer, "Is Flying Lotus a rapper now?" Now, that's a question I can answer– or, rather, Steven Ellinson has already answered it for me. But is Captain Murphy's very first mixtape worth your time? It may be a little kitschy, a little wacky, and a little weird, but after thirty-five minutes of Duality, I just can't think of one good reason that it's not.

3.5 / 5 stars