No this is not a recipe for the popular salad with mozzarella and tomatos, it is for one of the more delicious cakes that you might ever wish to eat. Its chocolaty and light and goes great with a dollop of fresh cream or even better fruits like strawberries and raspberries. So hopefully, you have forgotten all about that nasty salad. This makes a 10" cake will serve about 15 people depending on how greedy you are.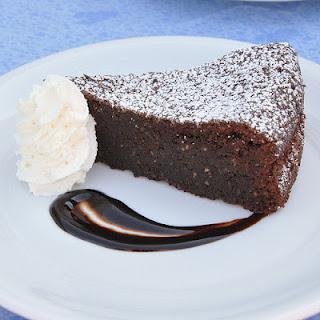 Ingredients:
500g of Ground Almond
35g Cacao Powder
250g Sugar
8 Eggs
125 g of high couverture dark chocolate
250 g of softened butter
You need to start by putting the butter, sugar, and eggs in an appropriate sized bowl and mixing them together. After you have reached a nice consistency you need to slowly add the ground almond and the the cocoa powder. Then once it is mixed add in the dark chocolate. You cook it at 150 C for 30 minutes.
When you are done let it cool, and resist that urge to dive right in. You can add some powdered sugar on top for look and it adds a nice sweetness to what is a large amount of dark chocolate. So happy cooking and enjoy!