I've lived in Southie for about two years now, and enjoy both Lincoln and Loco. I was excited to check out Capo, the newest addition to the family. Since all of the restaurants are always packed, the fiance and I showed up 15 minutes before opening on a Friday afternoon. There was already a short wait, but we were seated right away as soon as they were ready to open for dinner.
   We shared a meat and cheese board, which comes in two sizes. Our small was loaded with prosciutto, salami, capicola, parmesan, robiola, and blue cheese all served with toasted bread, olives, and fig spread. Everything was delicious - though I can't even what a large board would have looked like!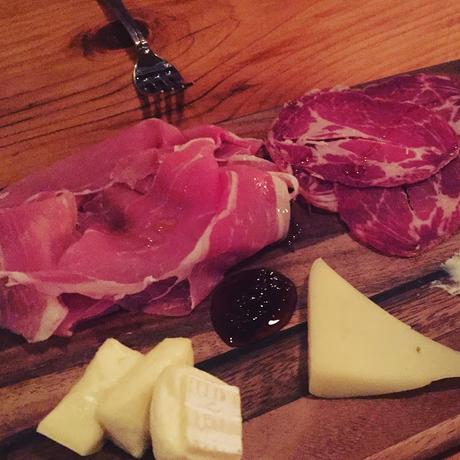 I ordered the veal saltimboca as my main course. The veal was incredibly tender and flavorful, served in an amazing white wine sauce with cipollini onions, and pancetta.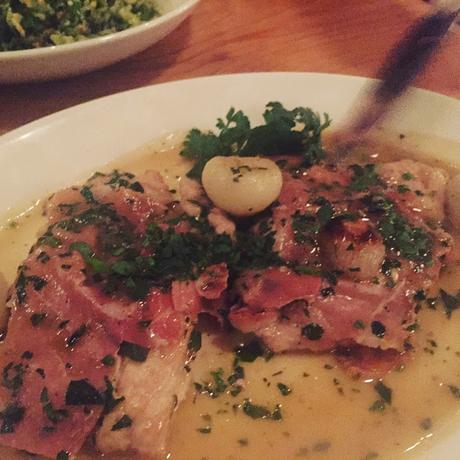 The fiance had the malfatti pasta with sausage, red pepper, and fresh pesto. I stole a bite and really enjoyed the unique combination of flavors, as well as the kick of spice from the red pepper.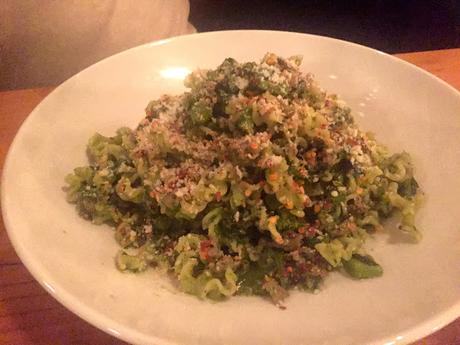 Capo is a great addition to the neighborhood; Southie has been missing a good Italian restaurant and this is exactly what we needed!