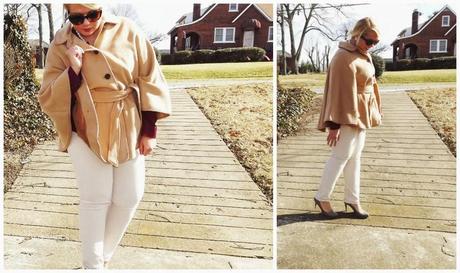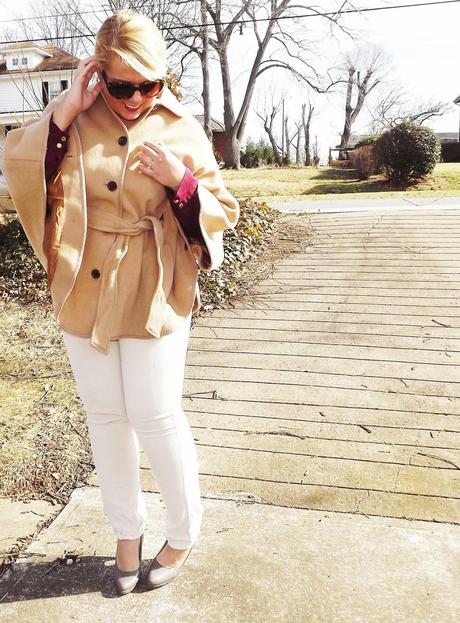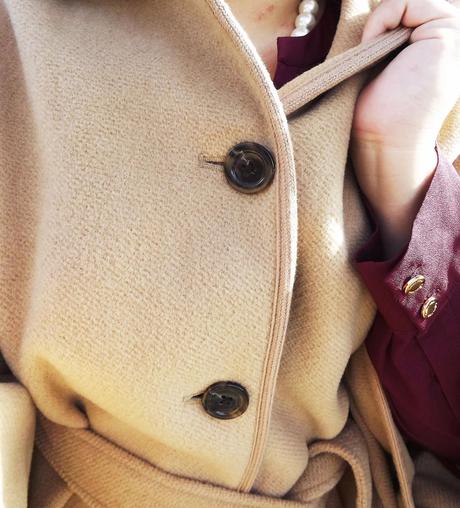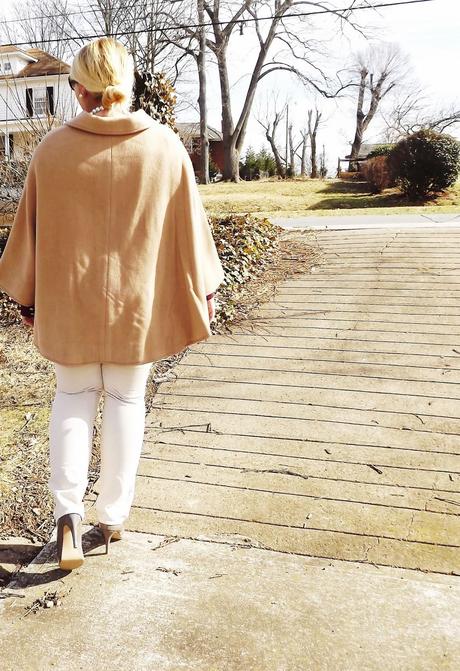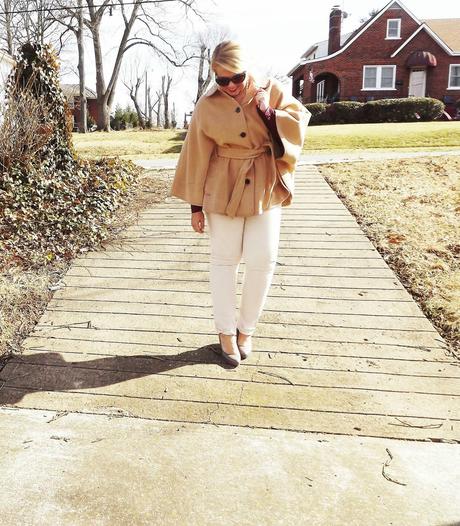 Outfit: Cape- LandsEnd, Blouse- Calvin Klein, White Cords- J.Crew, Heels- Nine West, Sunnies- Betsey Johnson, Necklace- TJ Maxx
I'm against white 100% if it has to do with jeans, skirts, shorts, etc... before Easter. White corduroys are another story though. I've had these J.Crew white cords sitting in my "closet" all season & haven't shown them any love. With the winter season (hopefully) drawing to a close soon, I figured they deserved to take a spin at least once before warmer weather sets in (again hopefully soon.) And what better to go with cords than the beautiful camel colored cape my mother surprised me with for my birthday. The cranberry colored blouse with the deep cranberry glossed lippie color add just the right amount of color to the camel & cord combo. 
Without looking too bulky or boxlike, the cape serves as the perfect source of warmth & style piece in this cold weather, with even colder weather expected to come with the storms this weekend. 
Stay warm fabulous friends! 
xo
BCC