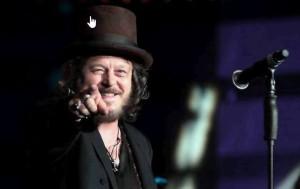 La primavera sta arrivando, mi sento sempre più felice e frizzante. Capita anche a te?
Io avrei una proposta. E se cantassimo qualcosa?
Ok scegliamo una canzone simpatica...magari potremmo pensare ad un pezzo di Zucchero!
Io personalmente lo trovo bravo e i suoi pezzi sono veramente orecchiabili
Propongo di cantare Diamante, dedicata a sua nonna che si chiamava appunto Diamante
Partiamo?
Spring is coming I feel happier and very lively. Is it the same for you?
Shall we sing a song?
Let's choose a nice song. We could choose a song perfomed by Zucchero - an Italian singer
I like him and their song are catchy
We can sing a song titled Diamante. It is dedicated to his grandmother. Her name was Diamante
Let's begin!
Ecco il teso e il video - here the text and the video
Respirerò L'odore dei granai
E pace per chi ci sarà
E per i fornai
Pioggia sarò
E pioggia tu sarai
I miei occhi si chiariranno
E fioriranno i nevai
Impareremo a camminare
Per mano insieme a camminare
Domenica
Aspetterò che aprano i vinai
Più grande ti sembrerò
E tu più grande sarai
Nuove distanze
Ci riavvicineranno
Dall'alto di un cielo, Diamante I nostri occhi vedranno
Passare insieme soldati e spose
Ballare piano in controluce
Moltiplicare la nostra voce
Per mano...
About The Author

Laura
Blogger , web content writer, marketing specialist e sognatrice. Amo la libertà, l'arte, i colori, il cibo, il sole, viaggiare. Il mio motto? Make something cool everyday!