0
I have created the Canadian Geospatial Directory with the hopes that it becomes a comprehensive valuable online resource directory of geo related technologies, location-based services, and all geospatial related companies, organizations and all geomatics services in Canada. It uses Google maps to show spatial locations of services (when available) and advanced database search functionality to help people find services in their region.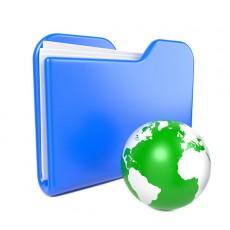 I started the
Canadian Geospatial Directory
 off myself with a database containing over 1000 basic entries of various Canadian companies and organizations from coast to coast that work in the geomatics field (that has been auto publishing for a few weeks now and will continue for a few more).
Now it is time for the Canadian Geomatics community to help with the directory by contributing more information to existing basic listings and adding new listings for companies and services that have yet to be included. I feel this way the geomatics community can all help make the Canadian Geospatial Directory a valuable online go-to resource for anybody to find information about Geospatial companies, organizations and services in Canada..
Directory listings in the Canadian Geospatial Directory are free and may include logos, images, details, link to company or service, location etc. Many companies and organizations have more then one location so in order to be better represented on the online maps, multiple entries may be created. So go ahead and search for your Geospatial related company, organizations or service, then if it has already been included, claim it and make any necessary changes. If it has not been included yet, then why not take a few moments, add your information and get listed in the  Canadian Geospatial Directory. Simply click here to register for a free user account. 
Note: a FAQ is being created with answers to common questions about the Canadian Geospatial Directory - however feel free to send me any questions you have
To help fund the project, more comprehensive, "Enhanced" directory submissions are available for a small nominal fee and will provide people the ability to have a more detailed description, more images, videos etc. These listings will also be labeled "Featured" listings and appear at the top of categories and search results and be highly promoted through the Canadian GIS & Geomatics social networks – feel free to contact me for more information about this service.
Related
April 24, 2014 | tmackinnon
Canadian GIS Companies
Geo Industry News
Site Info