Here is the video that I made for this lovely smoothy, from 2 posts ago. You can find the video here:
And the recipe link is here, if you do not find the video well explained, but you really don't need it!
 Refreshing Smoothy!
Stay Tuned! If you liked this post & want more of them, join 1,517 email followers to get my new cool email newsletters! Subscribe by email! It is free!
Follow Blog via Email
Enter your email address to follow this blog and receive notifications of new posts by email.
Sophies Foodie Files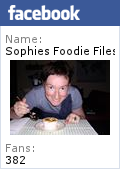 Tagged: Drinks, Egg - Free, Gluten - Free, Smoothies & Juices, Vegetarian, Youtube