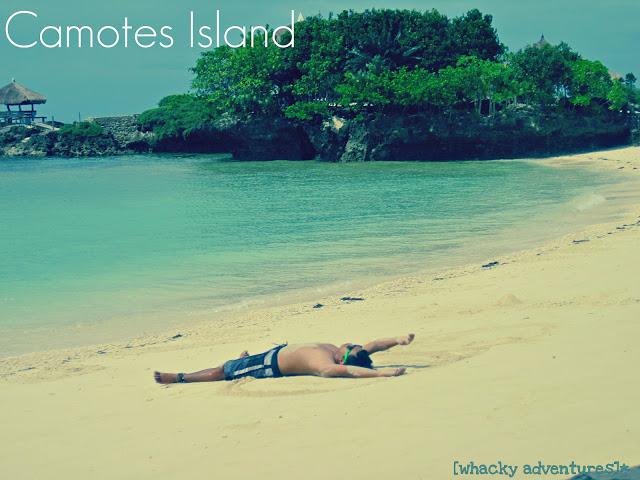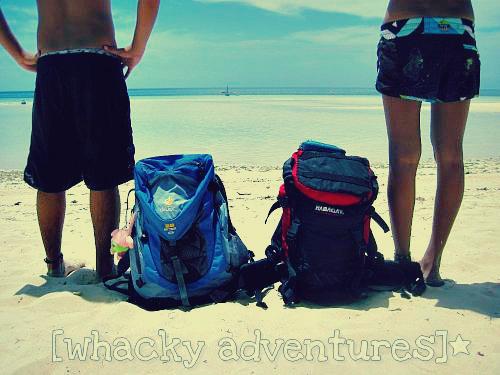 Camotes Island is a group of islands located east of mainland (Cebu). It's composed of 4 islands - Poro, Pacijan, Ponson and Tulang. Ironically, Camotes doesn't have kamote or sweet potato as its abundant delicacy, instead, it boasts of to-die-for beach fronts, rich marine ecosystem and fresh cool air.
These islands, though a bit far from the mainland, is not as backward as you think. Many are the international awards they have received because of local's active community involvement
 As a Cebuano and Filipino, that's something to be proud of.
Amidst these international 

recognition

, I admire how the locals maintain the richness of the ecosystems in the island. [Insert slow clap.]
If you want to learn more about Camotes Islands, feel free to consult our friend, 
Mr Google
. But here are some of the things that might be helpful. :)
Whacky Notes:

How to get to Camotes? 
North Bus Terminal Cebu. You can start by going to Danao Port which is about an hour ride from Cebu through bus or jeepney. Bus leaves every 30 minutes while jeepney is freakingly abundant so hailing one is not a problem. Another option is through the Mandaue Wharf.
Danao Port, Cebu.
The only way to get to the island is through boat. But if you're filty rich, you can always fly in. However, I'm just not sure if there's a helipad or airport somewhere. Note that the boat leaves at a certain time so be sure to check the web for boat schedules. Also, it's important that you have an idea where to stay as there are about multiple ports to choose from. Boat fare ranges from 100.00 to 200.00. Make sure to choose 
carefully
where you're going to stay because ports are significantly far from certain destinations. So, research, research, research.
Camotes Sea, Cebu
. The boat ride [depending on the which liner you chose] takes about 2-4 hours. The slowest but the cheapest is Super Shuttle Ferry, but the downside is that it's roughly going to take you 4 hours. If you plan to take it backpacking style, make sure you get yourself prepared for that long slow travel. Suggestion: Bring a board game with you, or bring a book. [Learned it the hard way, twice]. If luck 
is on your side, according to locals, you might get sightings of spinner dolphins passing by. Our ride back to the city took 2 hours via Jomalia Shipping but boat fare costs a bit more than Super Shuttle Ferry.
Food.
Don't expect to find 

fastfood joints around the island. Scattered around the island are 'carenderias' or small-time restaurants. I recommend going to San Francisco Baywalk. It's beside market and a couple of blocks from their town hall. Specialty restaurants are also line up over at Santiago Bay/Beach. They can cook whatever you bought from the market [with a few, of course] or serve you platted meals.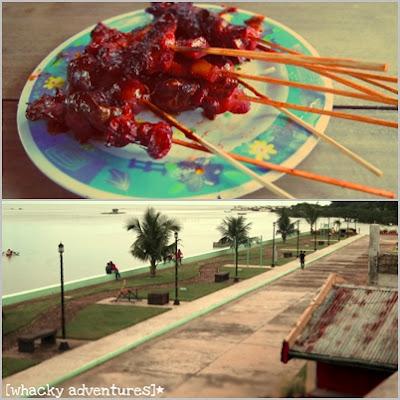 San Francisco Baywalk.
Accomodation.
Research is the key to answer this question. If you like long white beach coasts, stay somewhere in Santiago Bay - Santiago Bay Garden Resort, Payag Beach Resort. Mangodlong Rock Resort is relatively far from Santiago Bay but they boast of their scenic rock formation by the beach. Bakhaw Beach has Borromeo Resort and other houses for rent for a day or two. But if you feel like having an adventure, you can always camp out in Santiago Bay.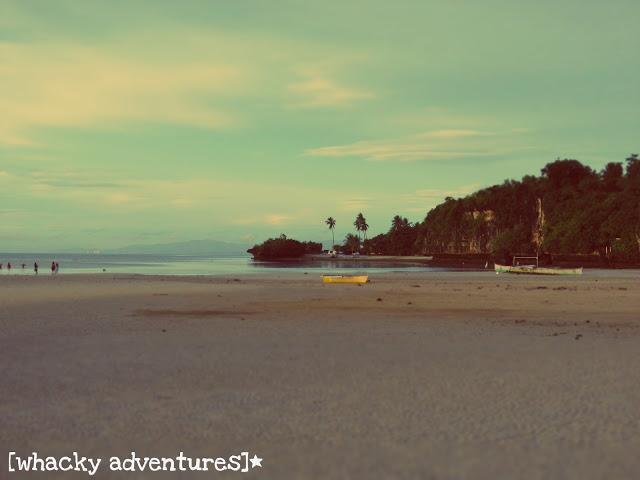 Santiago Bay.
Budget
If you're planning to go on an island tour, it would probably cost you 2000.00 [as of 2012 rating] by van, 1500.00 by multicab and 500.00 by local transport - the infamous habal-habal. Single/Double room accomodation for resorts would range from 800.00-1500.00. Food won't cost you more than 150.00 per meal. Tranportation around the island is by habal-habal which will cost you 50.00 each trip or more depending on the location. Overall, for a 3days-2nights vacation, safe budget is 2000.00, that is if you're planning to stay on a fanned room accommodation and go to about 2-3 tourist spot.
What I like about Camotes Island? 
Their park and market are wifi hotspots. Heavy facebook-ing time!

The market is well-organized and clean [without that pungent smell of fish].

Locals are generally gentle and shy. No need to worry if you feel like you're lost. Just ask a local. I spoke with our guide and he told me that there has been minimal and isolated tourist-related crimes reported. How reliable is our guide? He works for the mayor. :]

The island offers a wide array of activities. May you be a beach bum or an adrenalin junkie, the island can offer a fix for any of your cravings. 

Typical island life - calm, slow and laid-back; conducive for 'me' time and soul searching.

Sunrise and sunsets. Colors burst like watercolors spilled over a canvass.

Fresh seafood. Fresh catch available everyday.

Cheap 

accommodation
What I don't like about Camotes Island?
Public Utility Vehicle. There's no such thing as mass public transport. It has habal-habal [motorcycles] spread over the place though. Not a convenient way if you want to jump from one location to the other, while maintaining your hairdo but since the

 roads are small, this is the fastest way to travel around the island. As of January 2012, each ride will cost you 50.00 [or higher depending on location] per trip which is such a rip off. You're better off renting your own motorcycle. That is, if you know how to drive one.
Whacky Thoughts... I have been to Camotes Island multiple times. And every visit is different because I spend it with different sets of friends. The people I'm with may vary but one thing remains - as soon as I step on the island, I feel like I'm finally home.