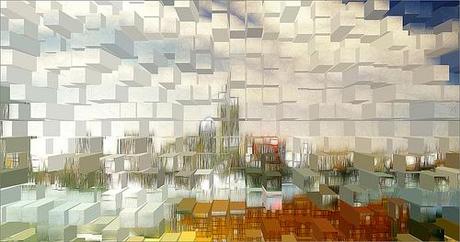 Boston (Photo credit: Bahman Farzad)
I found out about the bomb at the marathon because a friend posted a link about it on my Facebook page.  My parents are visiting the states from Barbados.  They're in Boston right now where I was born and raised.  One of my best friends lives in Boston and does the kind of work that could bring him to the marathon. Another high-school friend from there is a photog and could be there covering the event.  I still have friends that could potentially be at work near Copley also.  Heck, I'd just been there for a gig on News Years Eve and walked around at a parade before heading to perform at the party (a now eerie memory).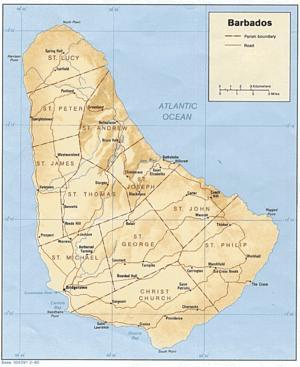 All of these people flashed into my head at once.  I called my parents first even though I was pretty sure they wouldn't be anywhere near there. "Oh, we just got back from BJ's," my Mom's voice assured me.  I sent a double text to two close friends, put a post on fb & then clicked around to check on some people.  Thanks to the power of social media, I knew all my people were alright in just a few short minutes.
It got me thinking though, were they not alright, I would have been a hot mess.  I don't really like talking on the phone.  I'm a text-er. So, my Mom was recently giving me a hard time about calling so seldom.  I haven't spoken to/visited one of those friends in a long time.  In New York, life is moving so fast.  I am moving so fast.  I am in love with almost everything I'm working on right now so I can get in the zone and stay there 12, 16 hours without pausing.
But yesterday served as a good reminder to me that I have to do better about connecting with my real life friends and family.  My heart goes out to everyone who was down there.  To even bear witness to something as awful as that has got to be painful.

Boston Skyline (Photo credit: brentdanley)
Why does it so often take some senseless tragedy for me to remember these things?
The moral of the blog (and mostly a note to self) is: Forget all the criticism about how the story is covered.  Who did what right and/or wrong, etc. etc. etc. and Call your Mom!
ESSENCE REVEALED - Essence Revealed is first generation Bajan born & raised in Boston.  She got her BFA at NYU's Tisch School of the Arts and MA at NYU's Steinhardt School of Education.  Her writing has appeared places such as $pread Magazine, Corset Magazine, BurlesqueBible.com and 21st Century Burlesque.  She's been published in two anthologies: Pros(e) &  Johns, Marks, Tricks & Chicken Hawks.  She now performs & teaches nationally and internationally both solo and as a member of Brown Girls Burlesque.  Her favorite thing to do besides reading is to lay on the beach in Barbados to rest up for a night of calypso dancing.  Help Essence get to the Milan Burlesque Awards!