So its a boring Monday afternoon, your craving some excitement, some sugar a nice cup of tea and a natter. The doors to your office burst open and in come a 50's glamour puss pink polka dot pinny and a tray of scrumptiousness containing all that's in this photo.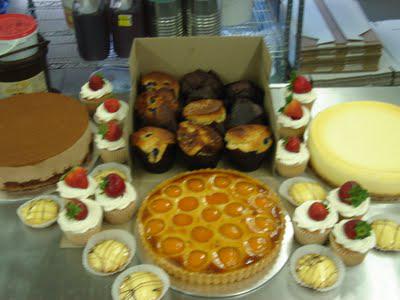 Sounding to good to be true, OK so the 50's glamour puss is not our doing but the cakes are, we can supply all this delicious mood lifting bakedness directly to your office (or home for a lovely afternoon coffee).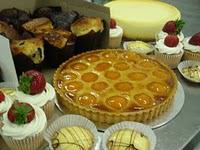 This dream comes true monthly for one of our corporate clients whom we help to facilitate a cake day. They get in touch and lets us know what day they would like it and roughly what there budget is. We run off and see whats in season, what specials we are doing and put a list together for them with some varying products to keep everyone excited and then a couple of the offices favorites that we include each month. They come back and tell us if there's anything they would like to add or remove and then hey presto a week later they all sit down together and munch themselves into a sugary happiness. I can't help but think they must be a fairly happy office, all sharing cakes and tea's nattering about whats ahead for the month both personally and business like.
So if the jealously is starting to filter in have a chat around the office, I can't think of anyone who would turn down freshly baked cakes, and start putting together your own cakes days. Just choose a day of the month that would be suitable (I think a few days before payday when everyones cutting back on treats till the next influx of cash is a good option) come up witha reasonable budget let us know and we'll do the rest. I look forward to hearing from lot's of hungry offices all over London.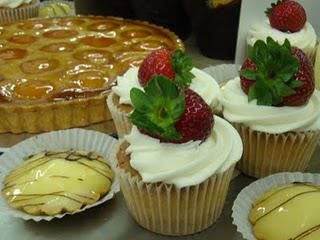 Nicola Quigley[email protected]0207 619 7793